Your Next Oasis – Muskoka Edition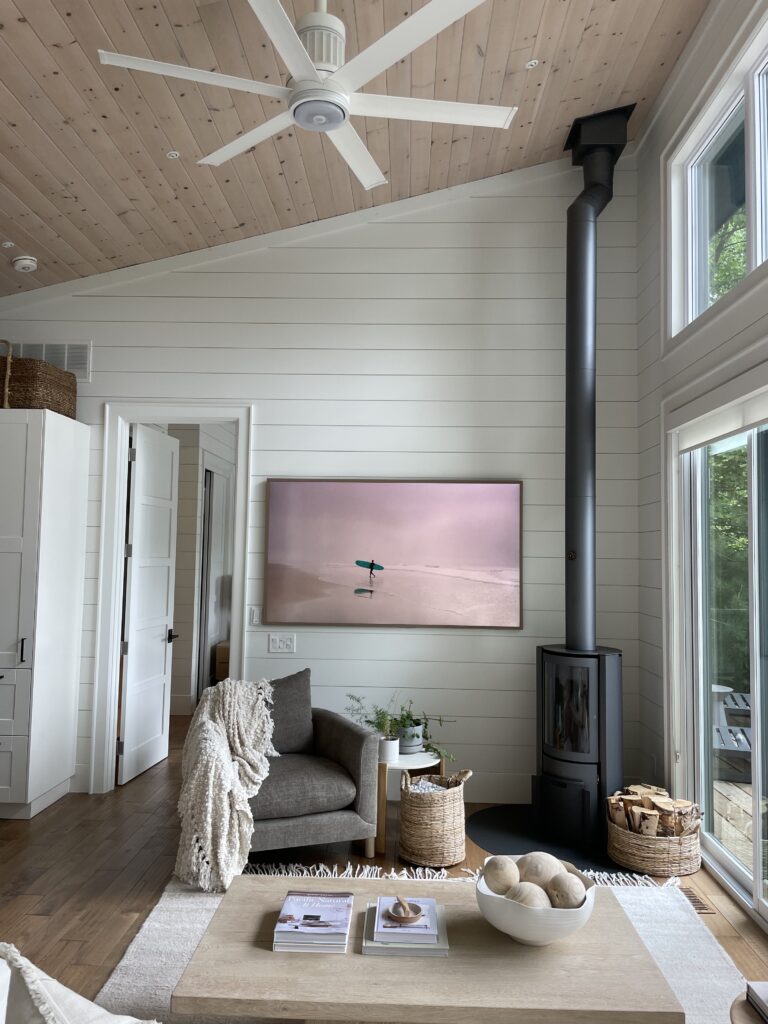 Scandinavian design grew in popularity in North America in the 1950s, after originating in Europe in the early 20th century. From Denmark to Sweden to Norway, Scandinavian design mixes old and new styles together to create a minimalist, cozy atmosphere many designers and homeowners gravitate towards. The design centres around clean lines and a neutral palette, both of which are showcased beautifully in this dreamy Muskoka cottage.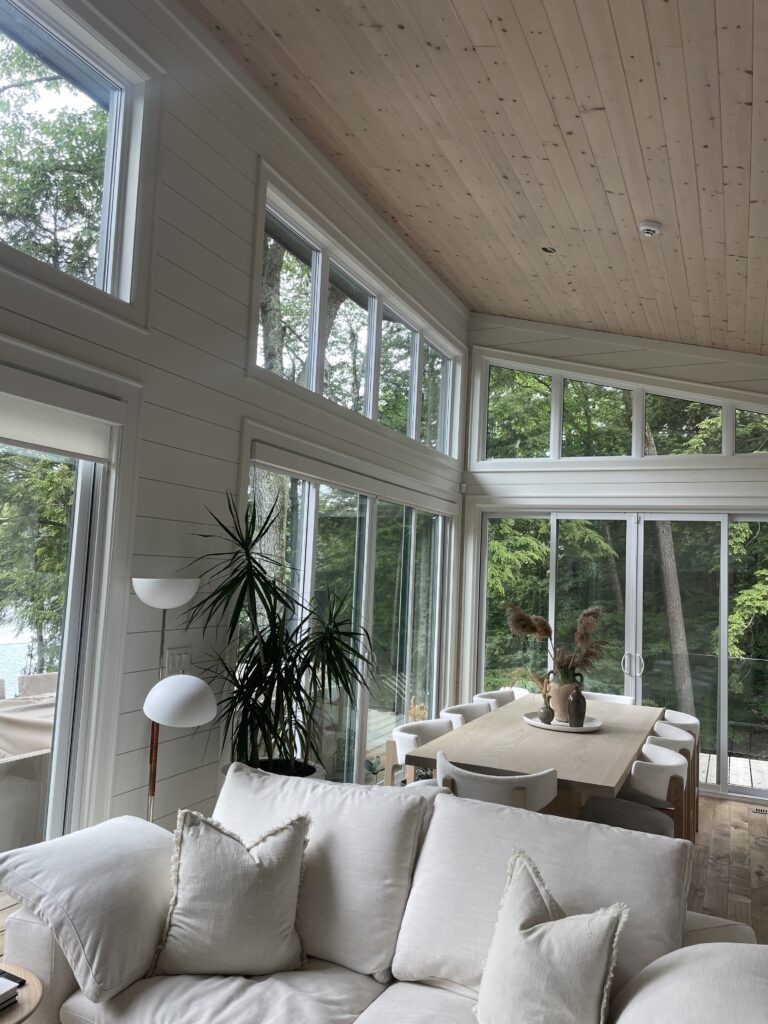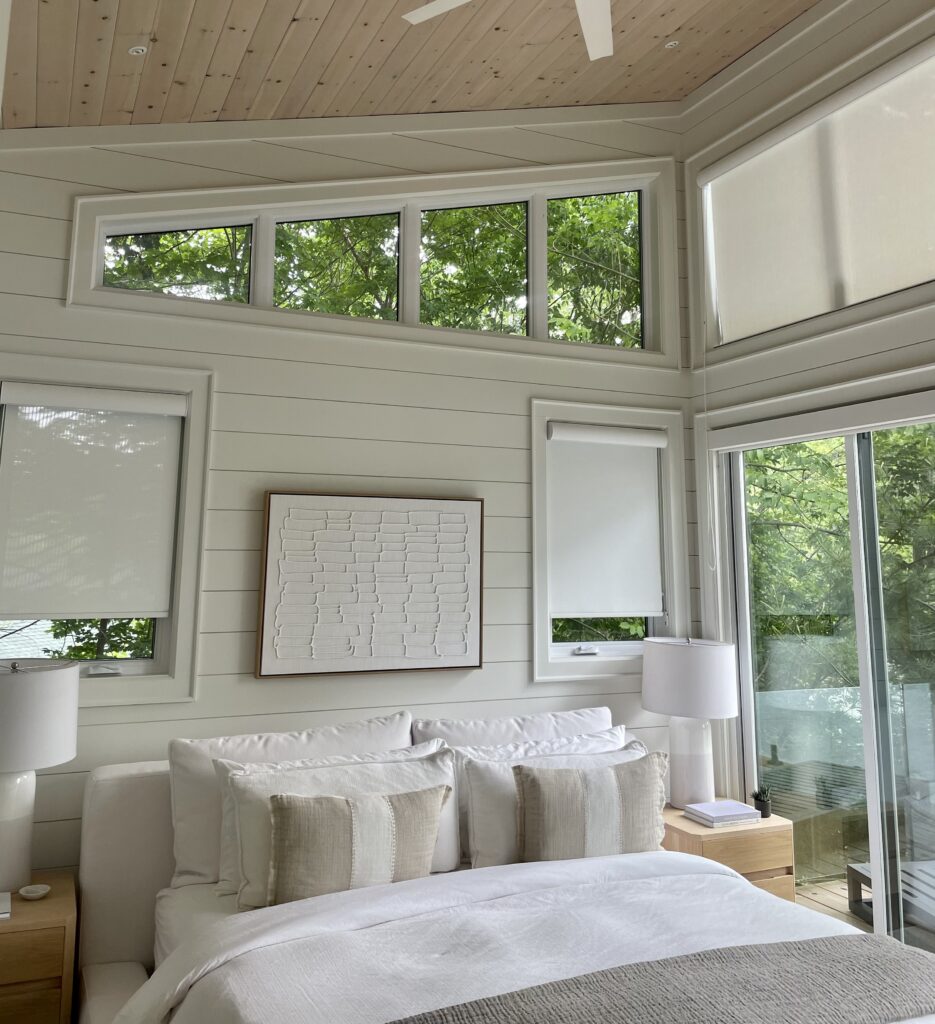 The natural light in this space is key to the flow of the calming Scandinavian aesthetic throughout the cottage; the view of the lake and surrounding greenery is an added bonus accentuated by the neutral palette.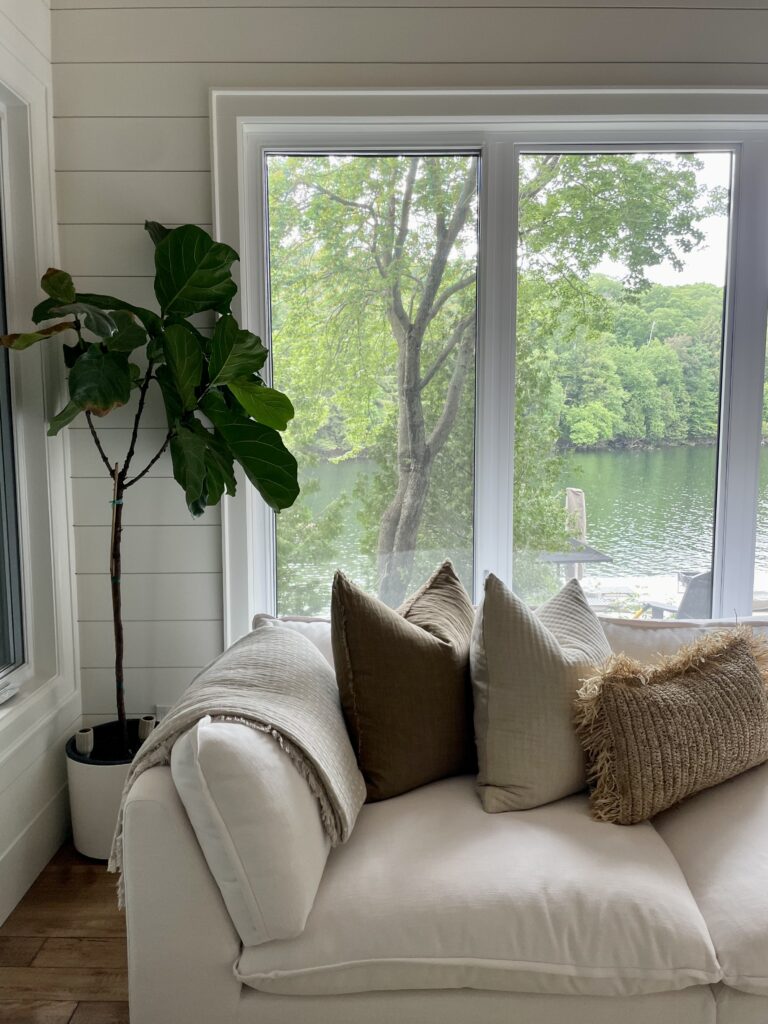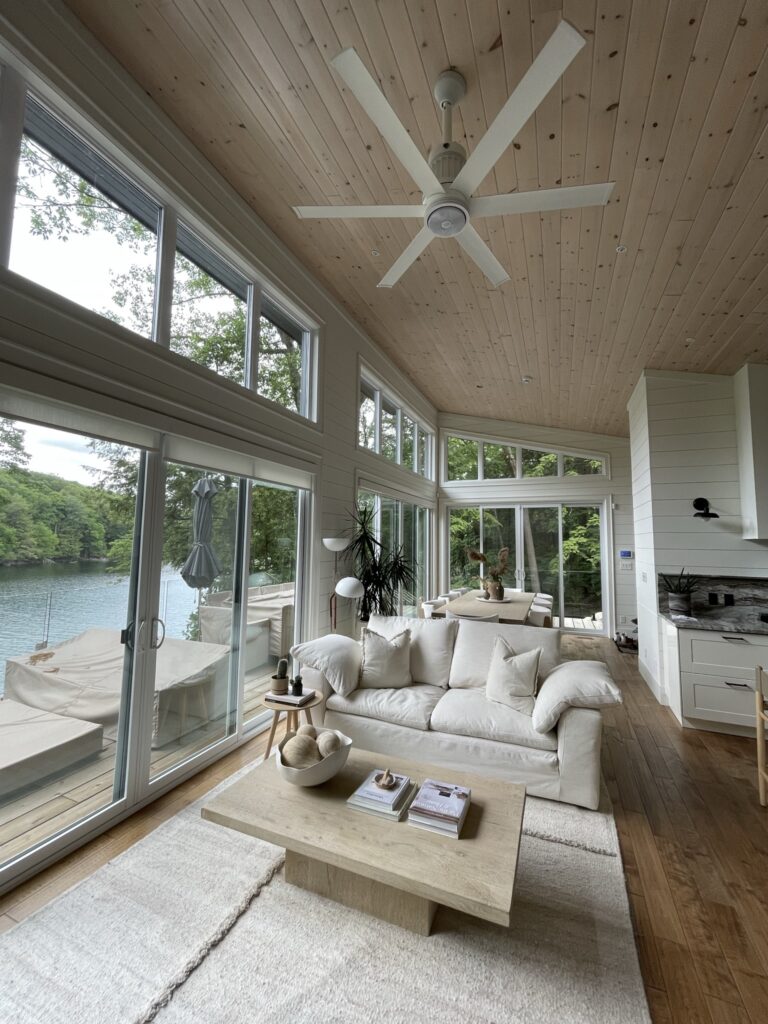 The neutral tones inspired by Scandinavian design are not only shown through the furniture and hues of this cottage, but also in the beautiful wood ceilings and floors. Natural materials – most specifically wood – add dimension that is found in all areas of Scandinavian-inspired homes.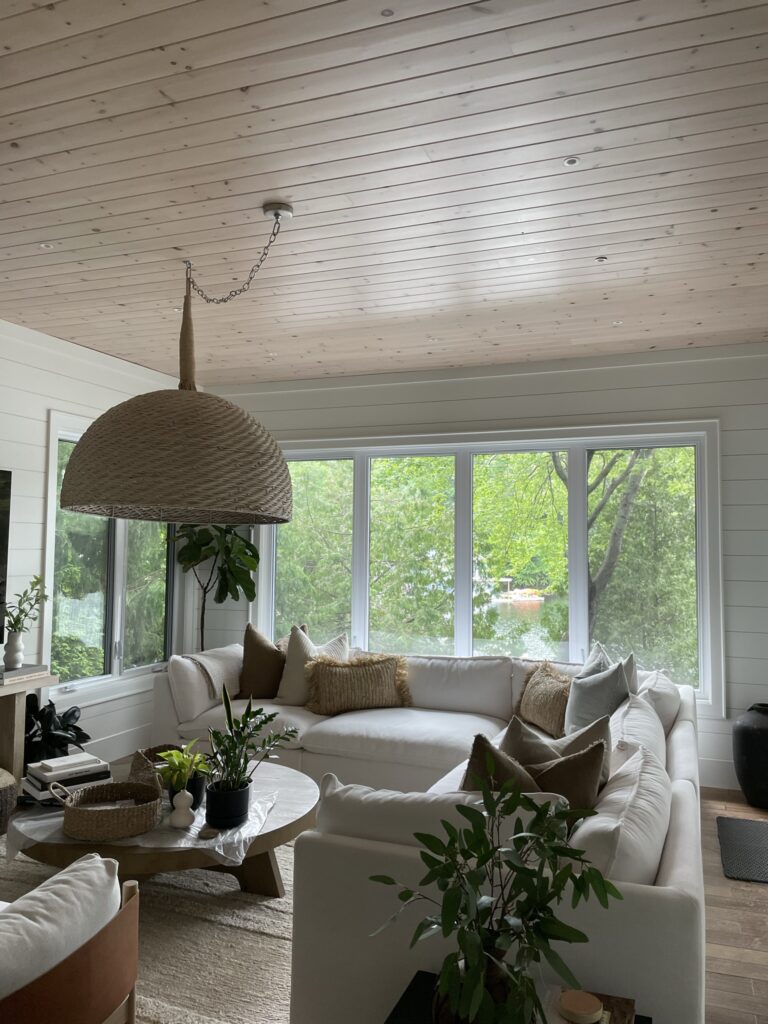 Each room is brought to life by combining the wood ceilings, shiplap walls, and a mixture of Scandinavian and mid-century decor that perfectly transcends this lakeside cottage into a cozy, bright and inviting home.

Hygge, a Scandinavian phrase that translates to a feeling of being content, relaxed, and at peace, perfectly describes the atmosphere that has been created in this home.