Top 5 Design Choices for Crafting Your Ideal Home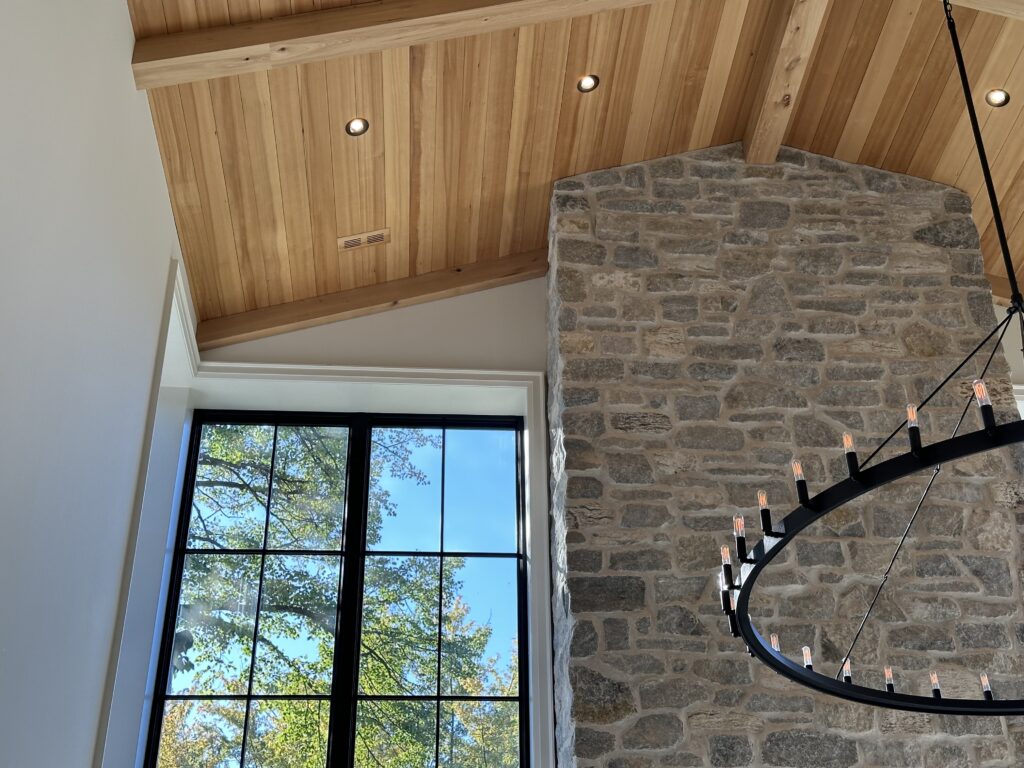 1. Showcase your aesthetic throughout the home
This artfully designed home has a warm & welcoming feel. The warm-toned white walls continue throughout the home with accent colours purposely placed so to carry on the aesthetic within every room. Using Farrow & Ball's Railings on the all the custom doors in the home brings a modern twist into the traditional elements of the design theme.
2. Have a grand yet inviting living room
You would be hard-pressed to find a space more grand than this stunning living room. The vaulted wood ceiling & custom stone fireplace flow in harmony with the black windows. Using the arches rather than standard door frames and the calming White Dove walls create an intimate and inviting feel to this larger-than-life space.
3. Make your primary bedroom an oasis
Continuing the theme of the home is easily found in this primary bedroom with another vaulted wood ceiling, making in another feature spot in the house. However, the grand ceiling does not minimize the intimacy of the space. Using Farrow & Ball's Ammonite allows for an even warmer vibe and differentiates the space from the rest of the home. The accent wall with the custom double-sided fireplace elevates the room even further.
4. Display your kid's personalities with accent walls
Use wallpaper to accent one area of your kid's bedroom so they can have their own fun spin on the design choices without taking away from the design theme of the home. Don't forget about ceiling; the ceiling isn't the first space that comes to mind when picking an accent wall, but it can be one of the most ideal to add personality to a space.
5. Let the bathrooms show your home's character
Even the smallest rooms in this home were not spared of intriguing design choices such as dark hues and wallpaper. The classic Joanna Gaines Pick-Up Sticks wallpaper is the perfect pairing to this pretty & pink shower tile.