Make Your Dream Kitchen a Reality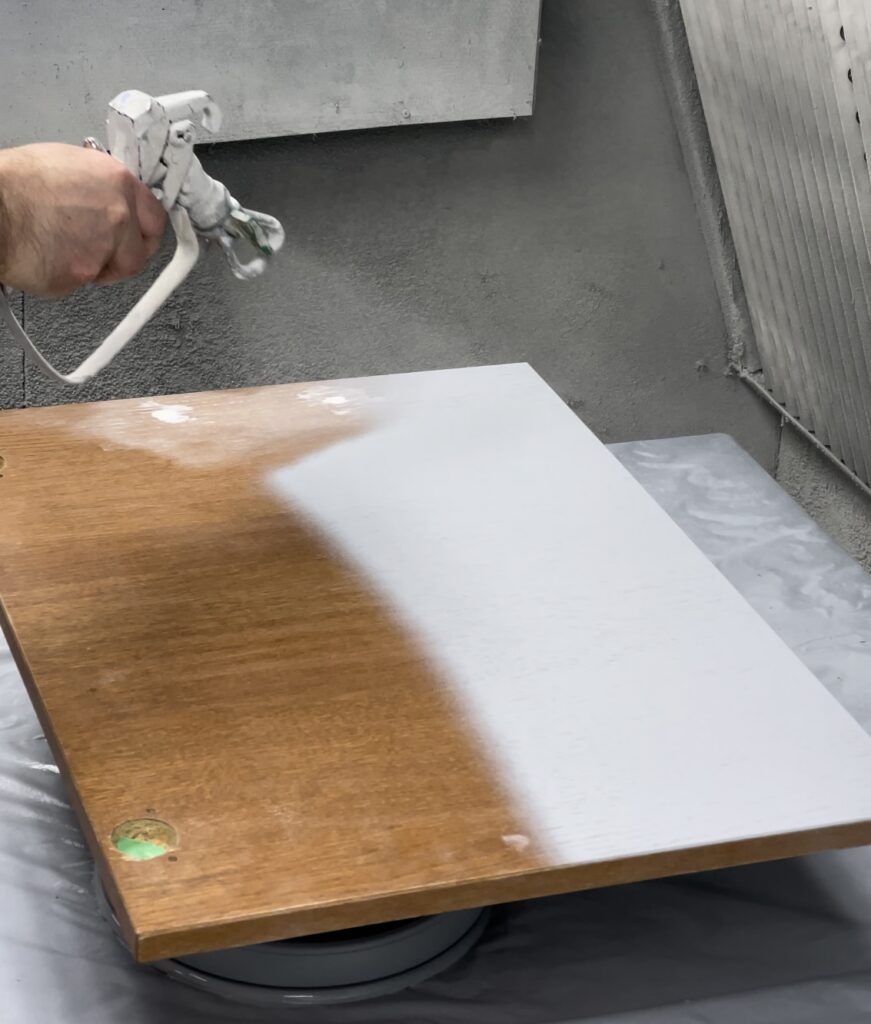 Imagine walking into your kitchen and instead of seeing your outdated cupboards and chipped stained island, you see a bright white kitchen with brand new hardware; we can help with that.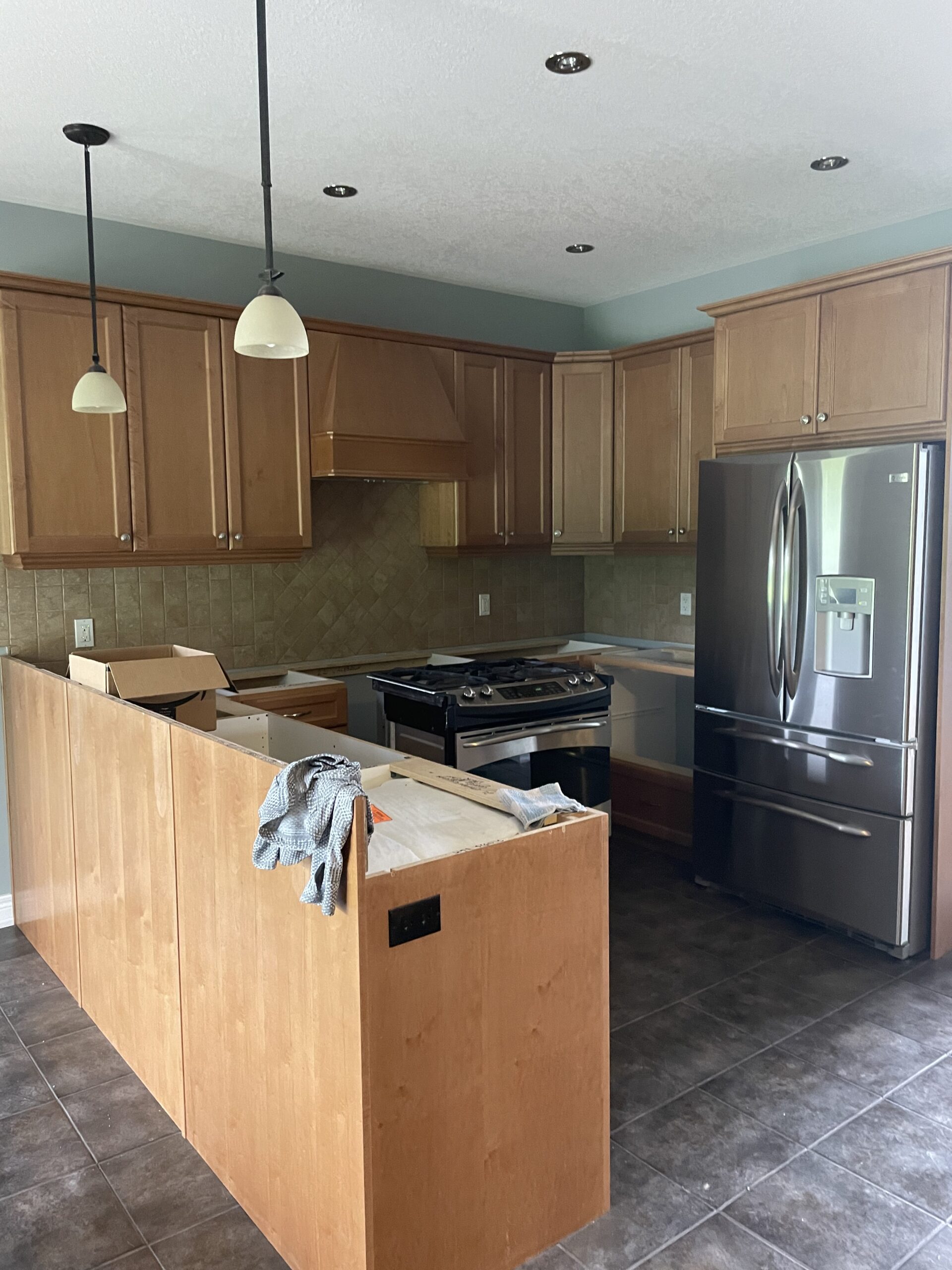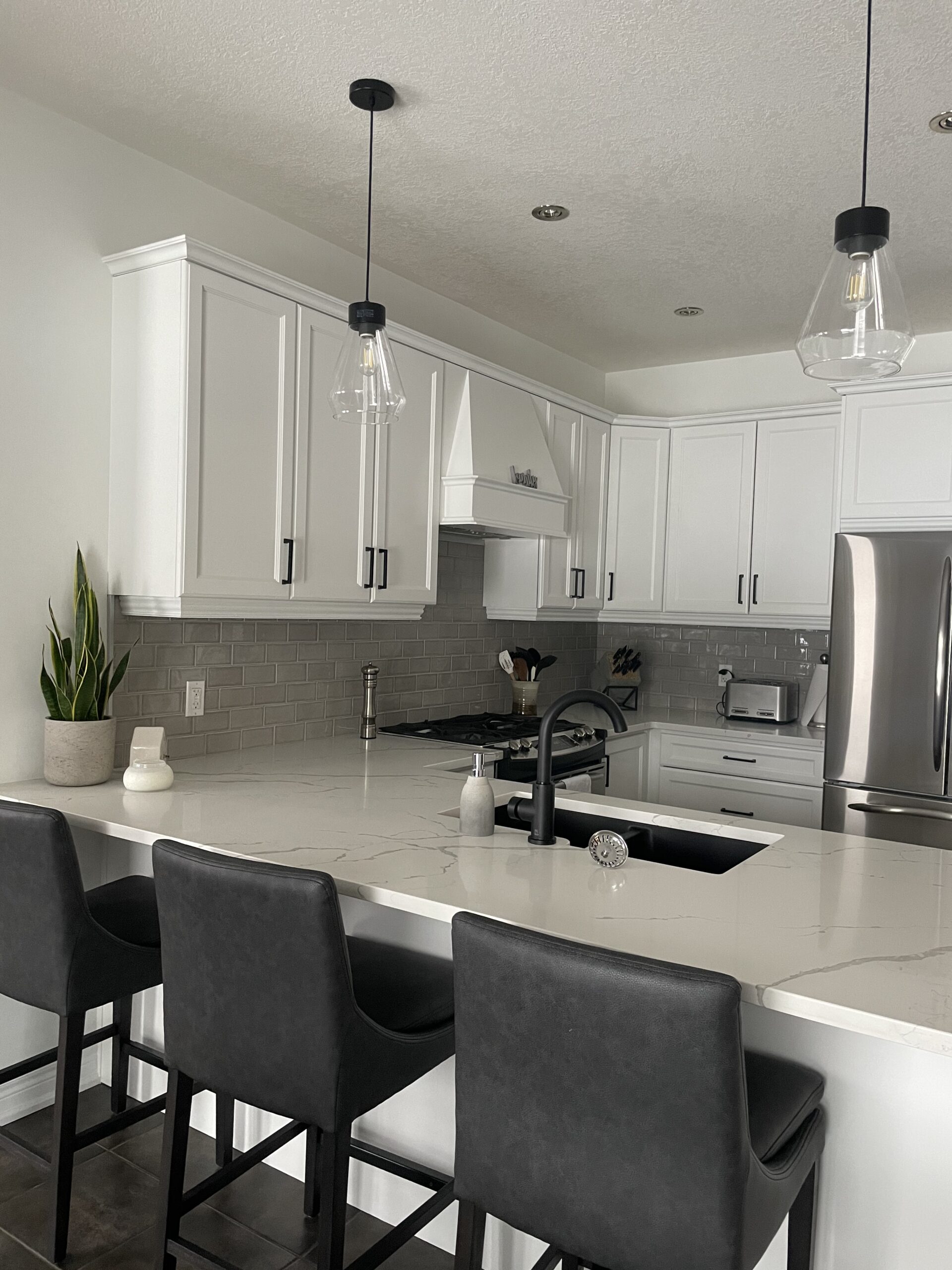 There's not much that can make a bigger difference in your home than a new kitchen, but a new kitchen doesn't have to break the bank. Painting your cabinetry is a great option that gets you a new look for less time & money.
While a bright white kitchen suits many homes, it's not your only option. This industrial condo in the heart of downtown Toronto deserved it's own unqiue look that fit the aesthetic of the space. The dark gray hue fits in perfectly with the concrete floors and open duct work, and adds more rather than takes away from the industrial vibe of the space.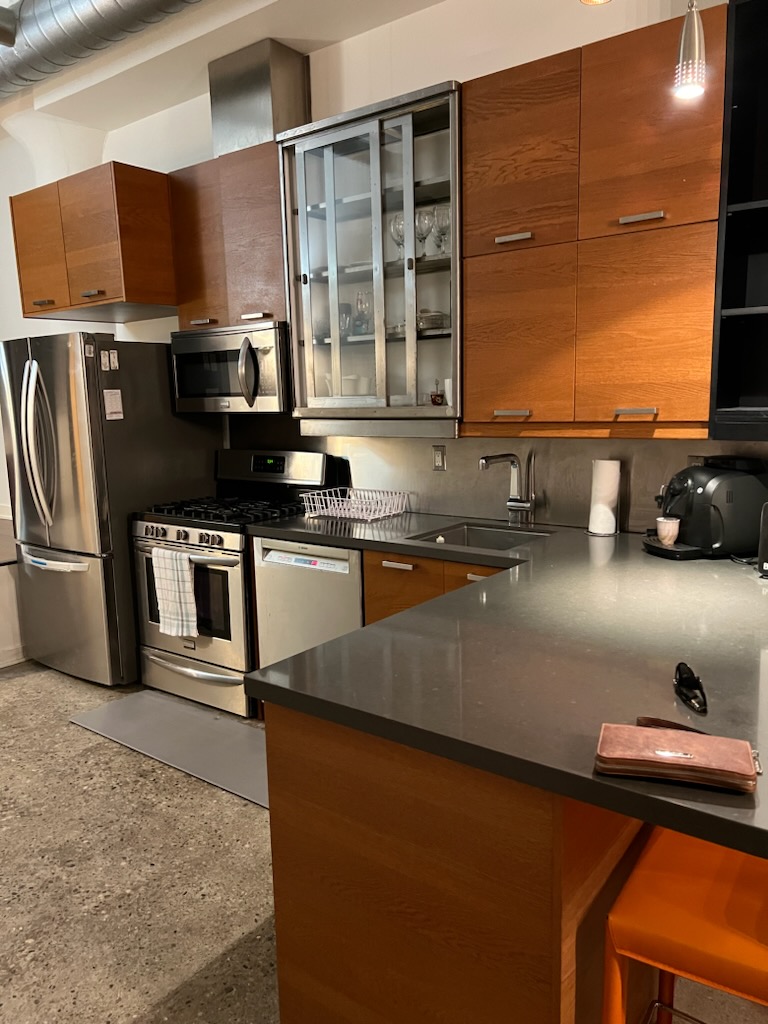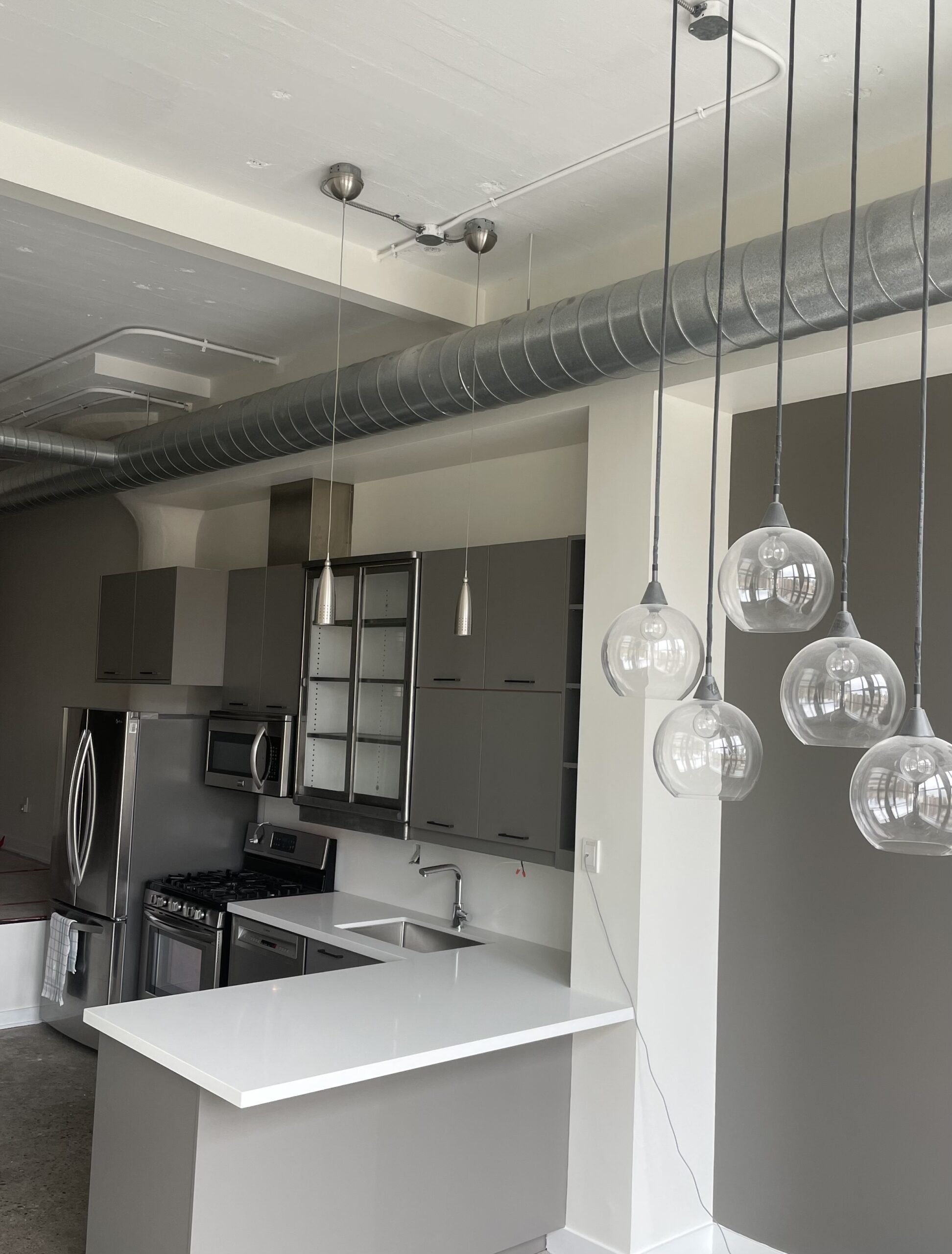 Don't forget that accent colours aren't just for walls; an accent colour is the easiest way to add more character to your bright white kitchen.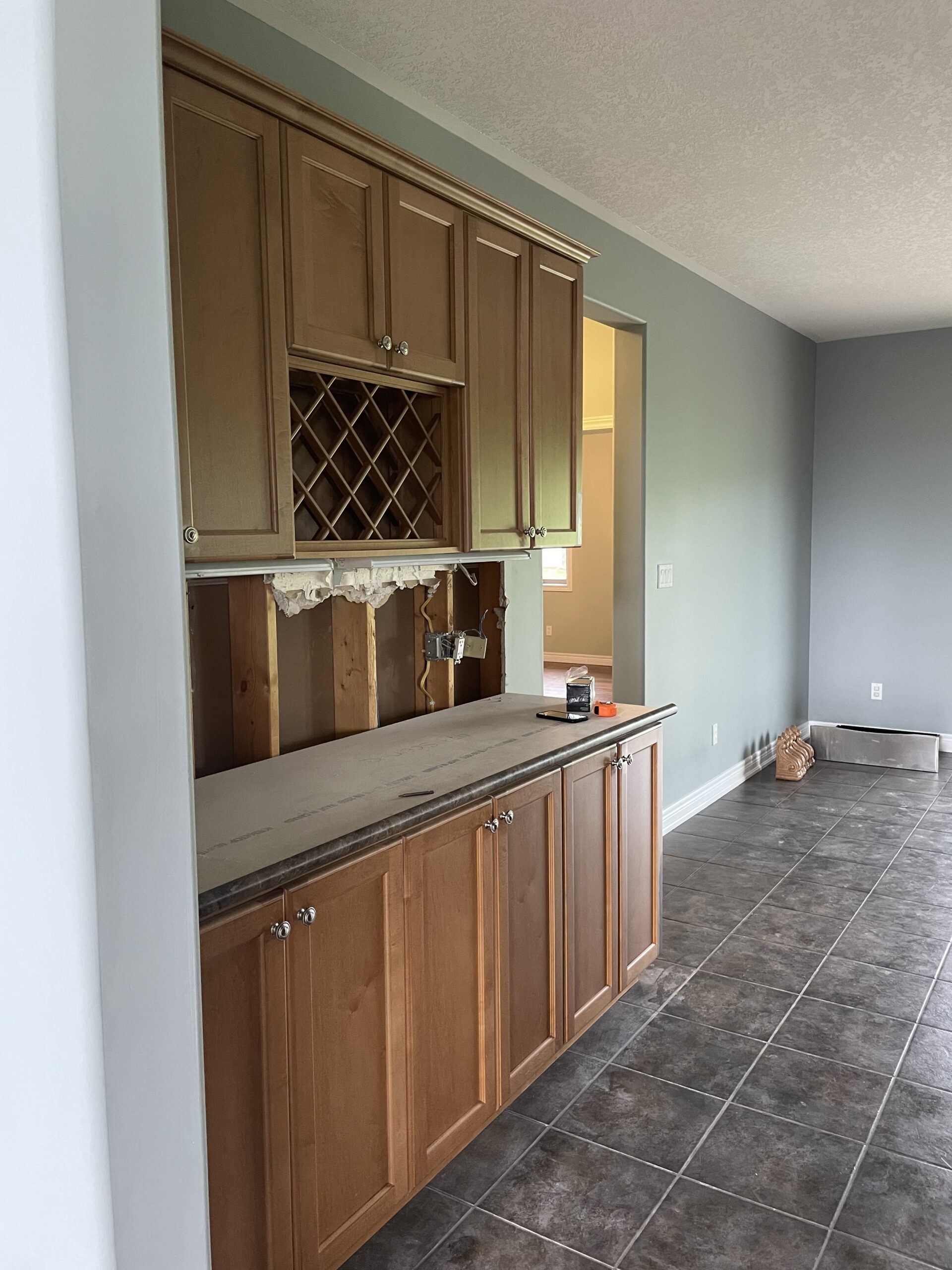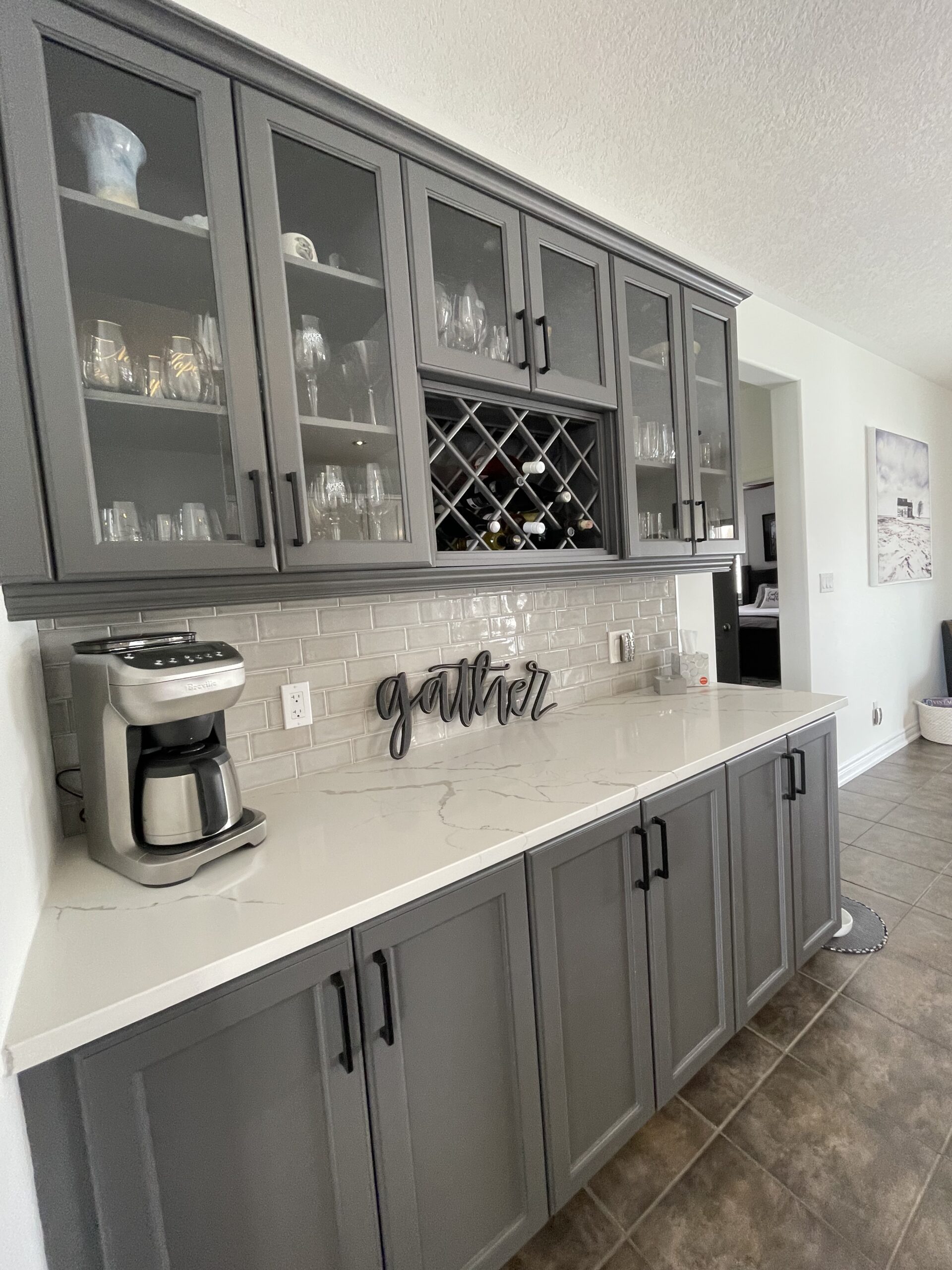 Leave it to the experts. Trust us to transform your kitchen, the heart of every home. Our process involves using our custom spray booth located in Etobicoke to provide the best finish to your cabinetry, and ensuring the most efficient and clean on-site experience.