Muskoka – The Hamptons of Ontario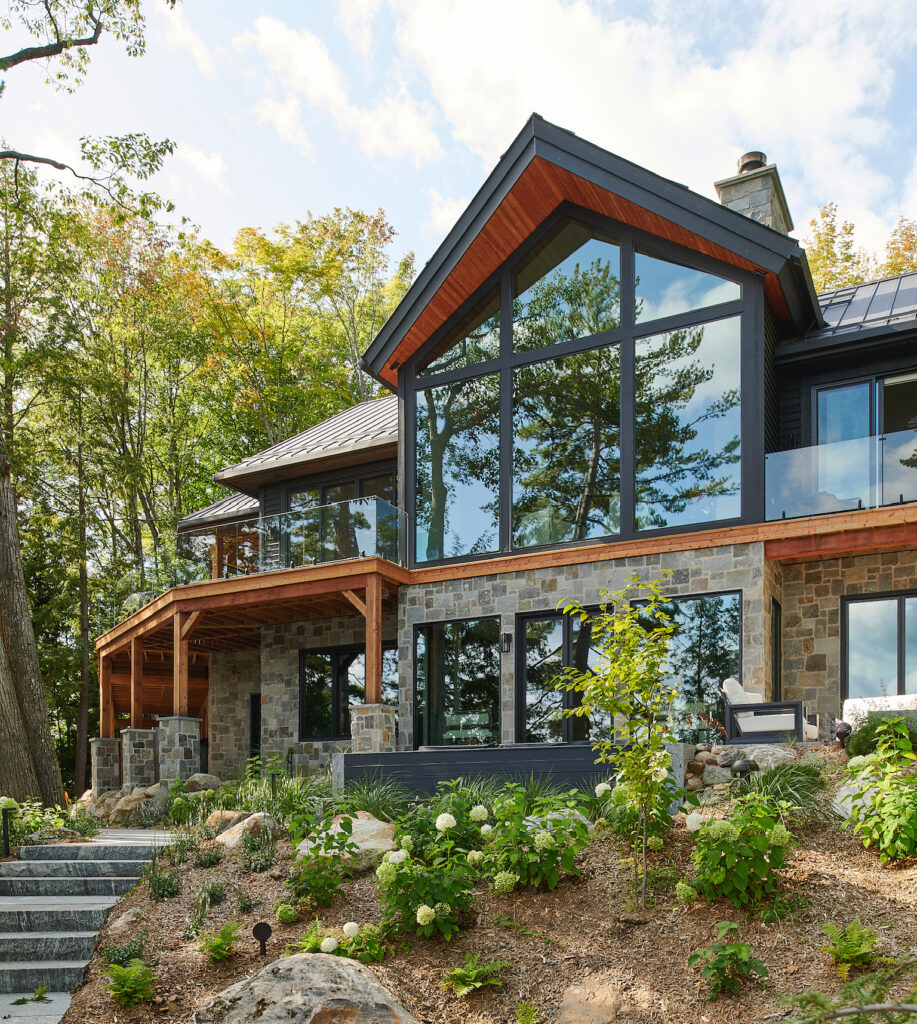 Most people have heard of the Hamptons, a place where New Yorkers and people from all over can go to escape the busyness of city life. In Ontario, the place to go to escape is Muskoka. It's a place where the greenery only ends when the water begins. You'll find boaters enjoying the calm waters, late night ice cream runs, and friends and family alike enjoying the view from the docks and cozy nights around the fire.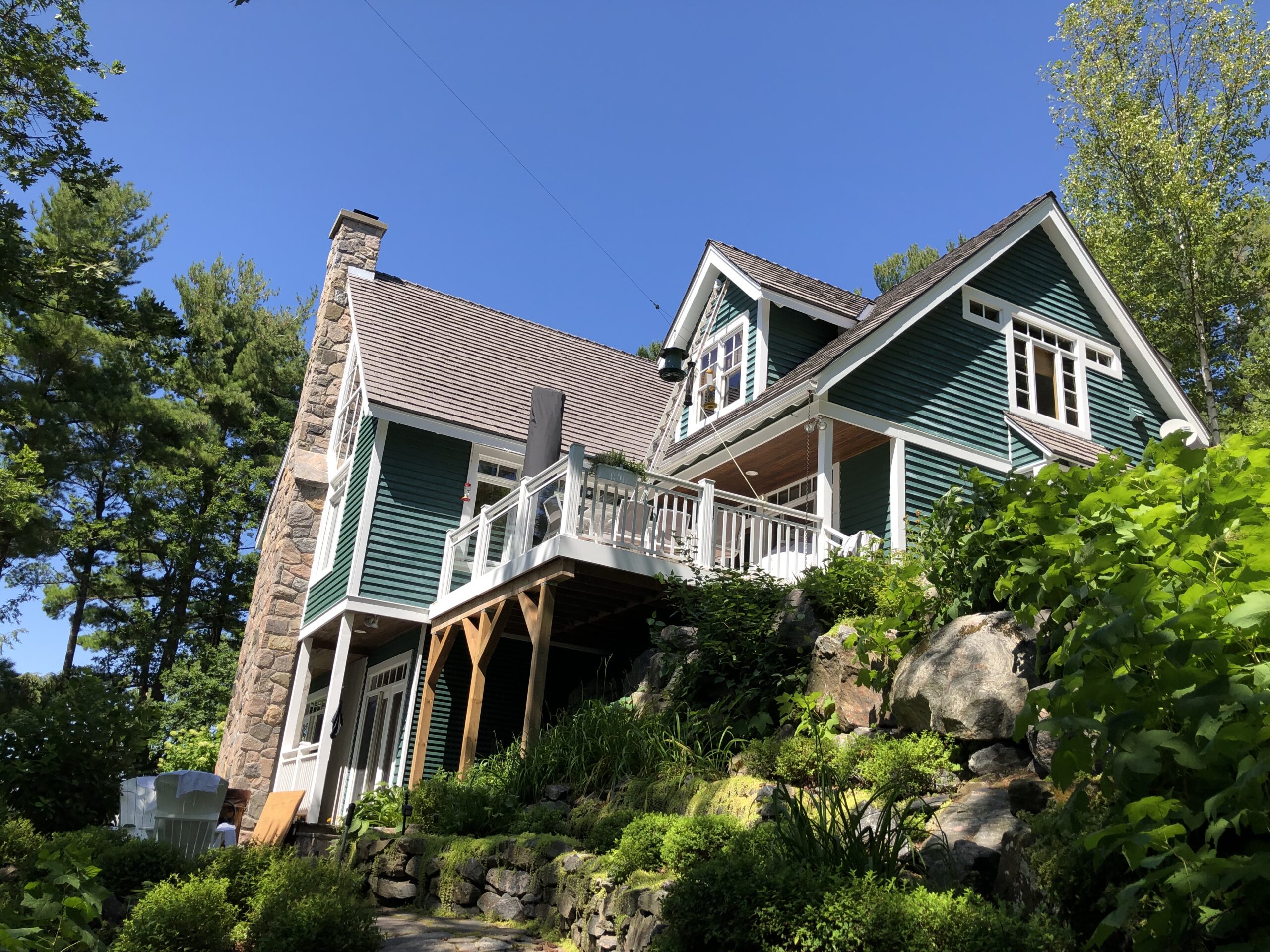 It's a common pastime to boat across the lakes, taking in the incredible views of some breathtaking cottages & boathouses. The exterior of your cottage should be an extension of its surroundings. The colour palette chosen will dictate whether your cottage stands out as a dream Muskoka cottage or as a sore thumb.
You'd be hard-pressed to find a cottage that fits in with its surroundings better than this cottage with its gorgeous green exterior. Surrounded by forestry, it's camouflaged by the towering trees but maintains its own look with the white trim showcasing its size and beauty.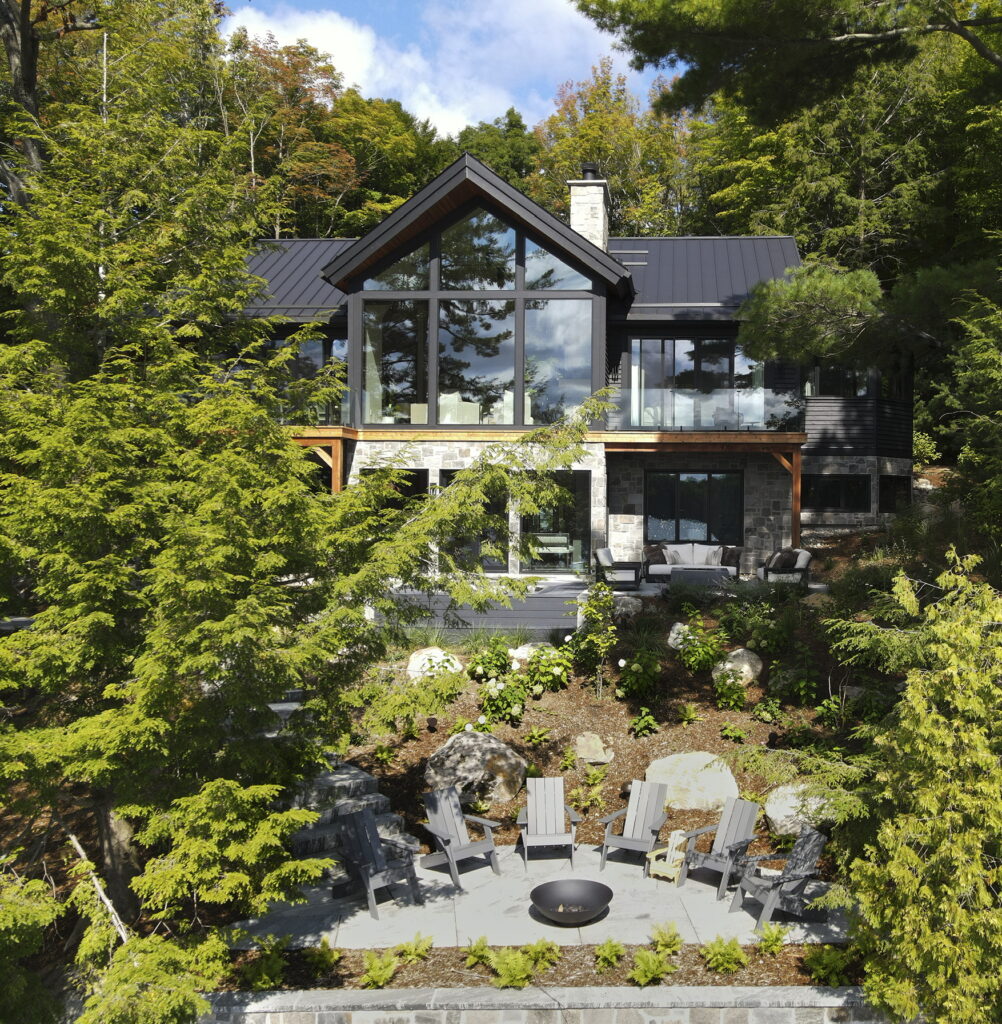 The use of stone and wood combined with the metal beams surrounding the floor to ceiling windows on this stunning Muskoka cottage would definitely slow many boaters down as they admire the look from the lake.
The interior of your lakefront cottage should enhance your view, not distract from it. The materials used on the exterior of this cottage are mirrored on the interior as seen with the floor to ceiling stone fireplace as well as the natural wood beams. This gorgeous interior isn't overshadowing the incredible view of the lake, but instead works in harmony with the views to create an oasis both inside and out.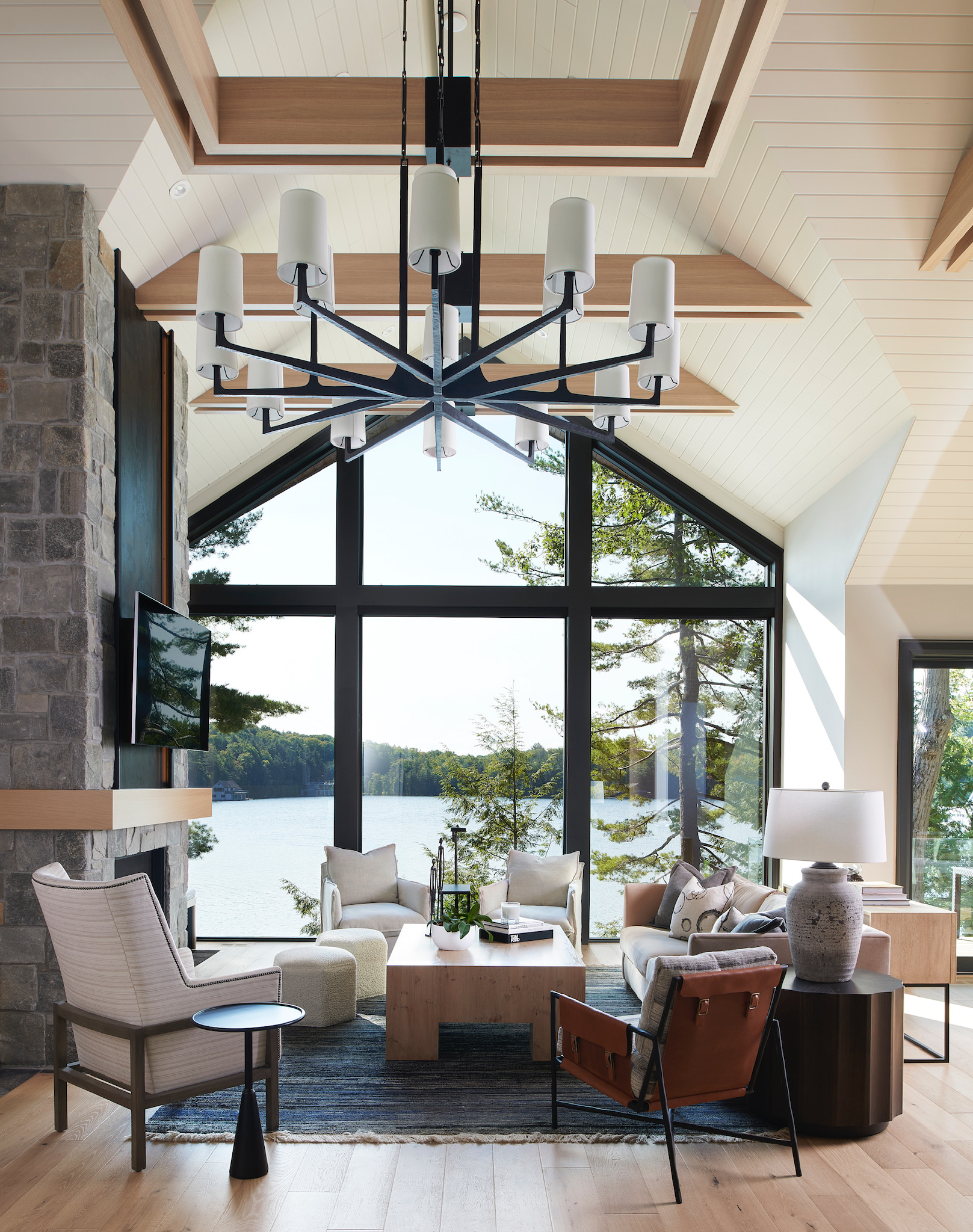 A Scandinavian vibe can be found within the interior of most new and old Muskoka cottages, featuring white and off-white hues mixed with natural wood accents. This aesthetic allows for the interior to flow with the exterior and its surroundings, and exemplifies the Muskoka cottage country lifestyle.