Modernizing the Classic Tudor-Style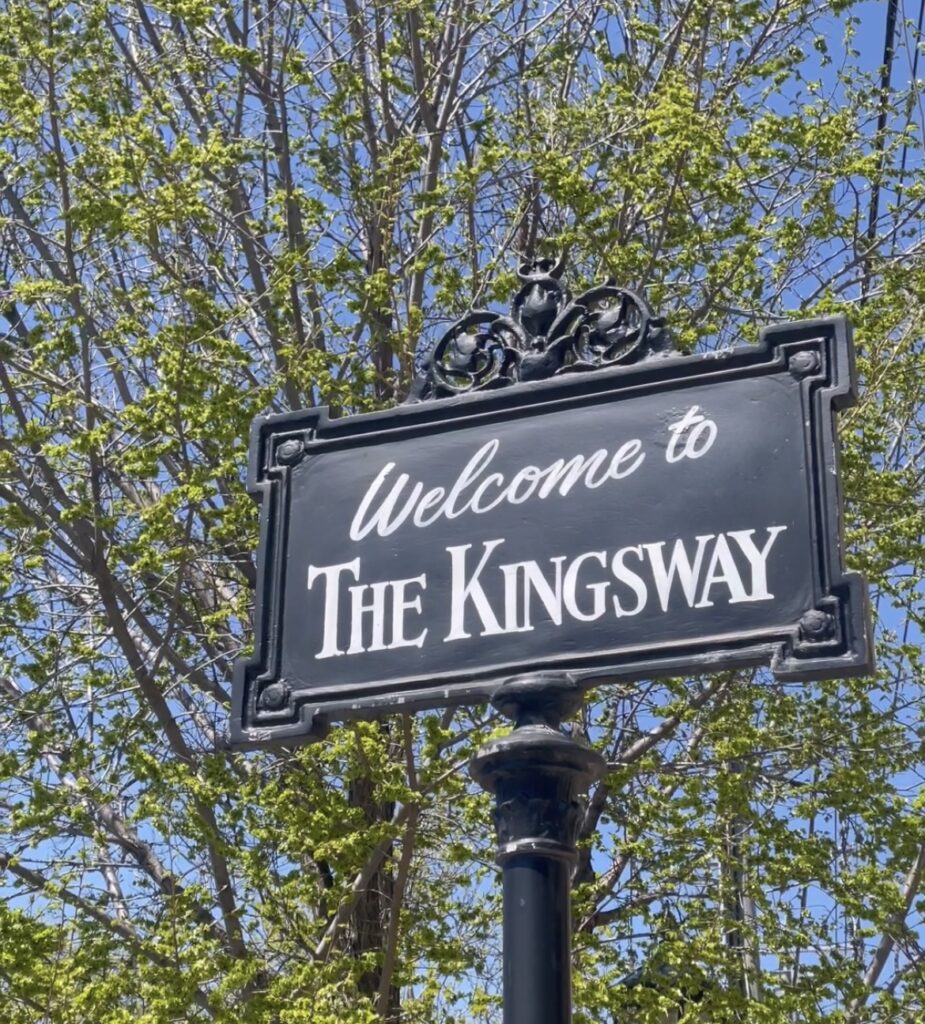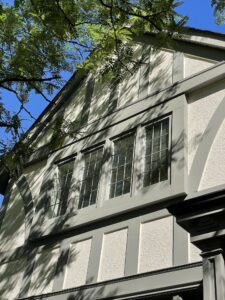 Tudor-style architecture dates back to 17th and 18th century England, and grew in popularity in the United States during the Great Depression, where they represented affluent neighbourhoods. While this style of home isn't the most popular today, it only takes one turn into The Kingsway, a neighbourhood in Etobicoke, to feel like you are transported back to England in the 17th and 18th centuries. A multitude of tudor-style homes were built throughout the area in the early 1900s by Robert Home Smith, who wanted "a bit of England far from England."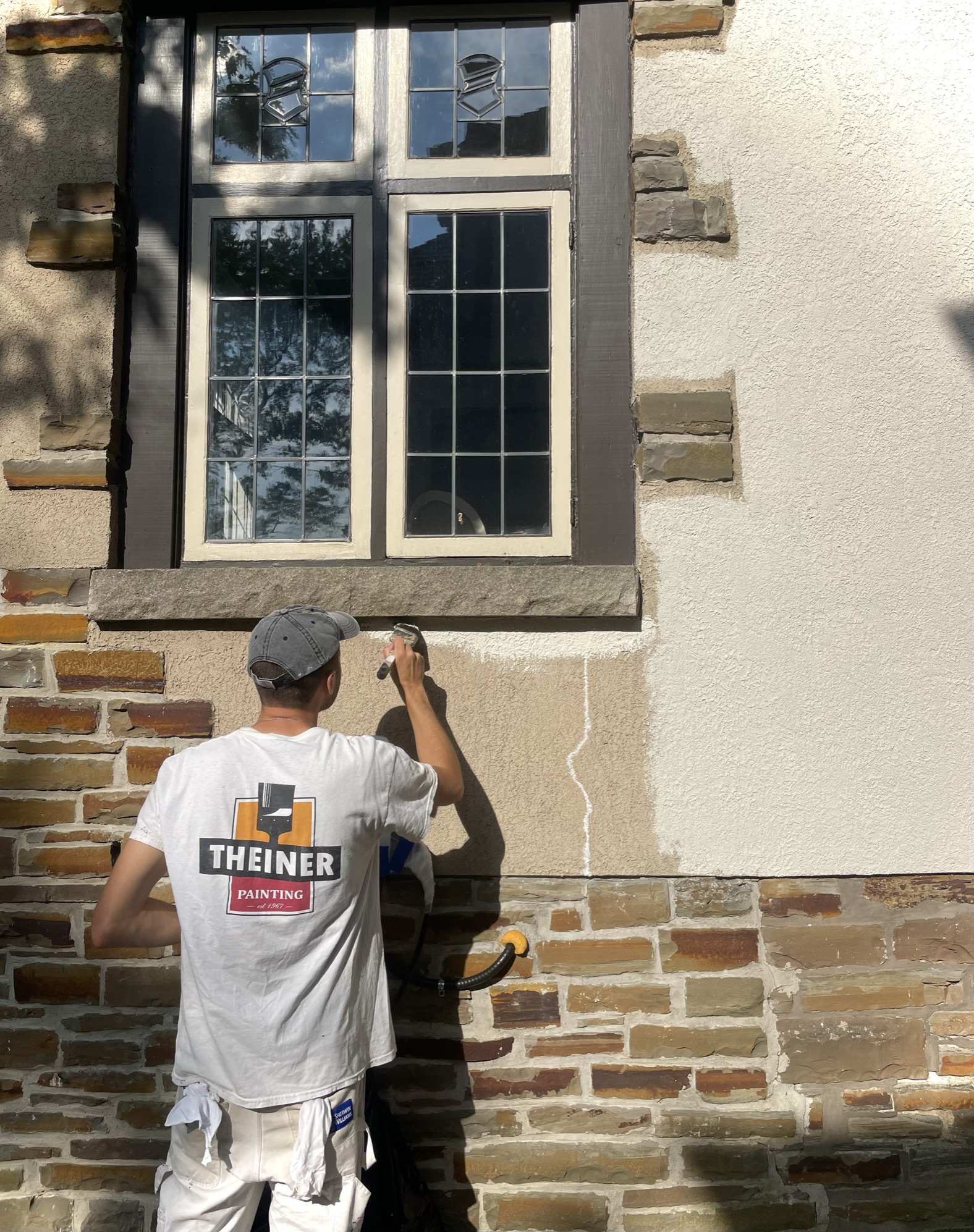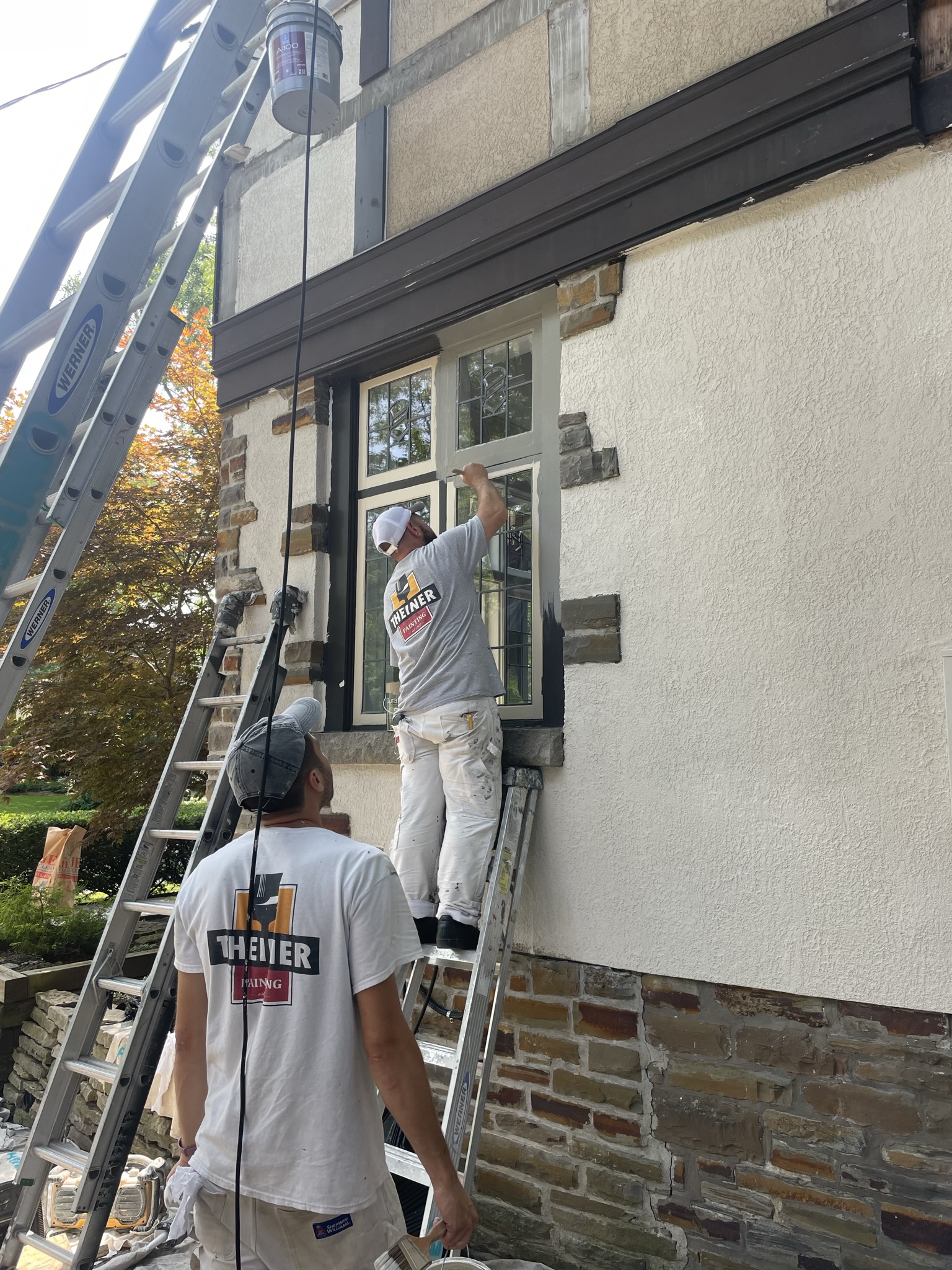 Today, The Kingsway remains a neighbourhood with unique architecture, surrounded by modern homes but still able to maintain the traditional English style through the homes. However, maintaining tudor-style homes does not stop homeowners from adding a modern twist to their traditional home.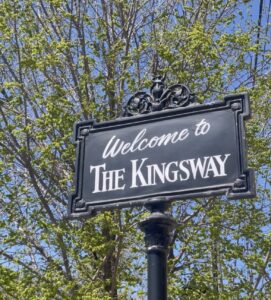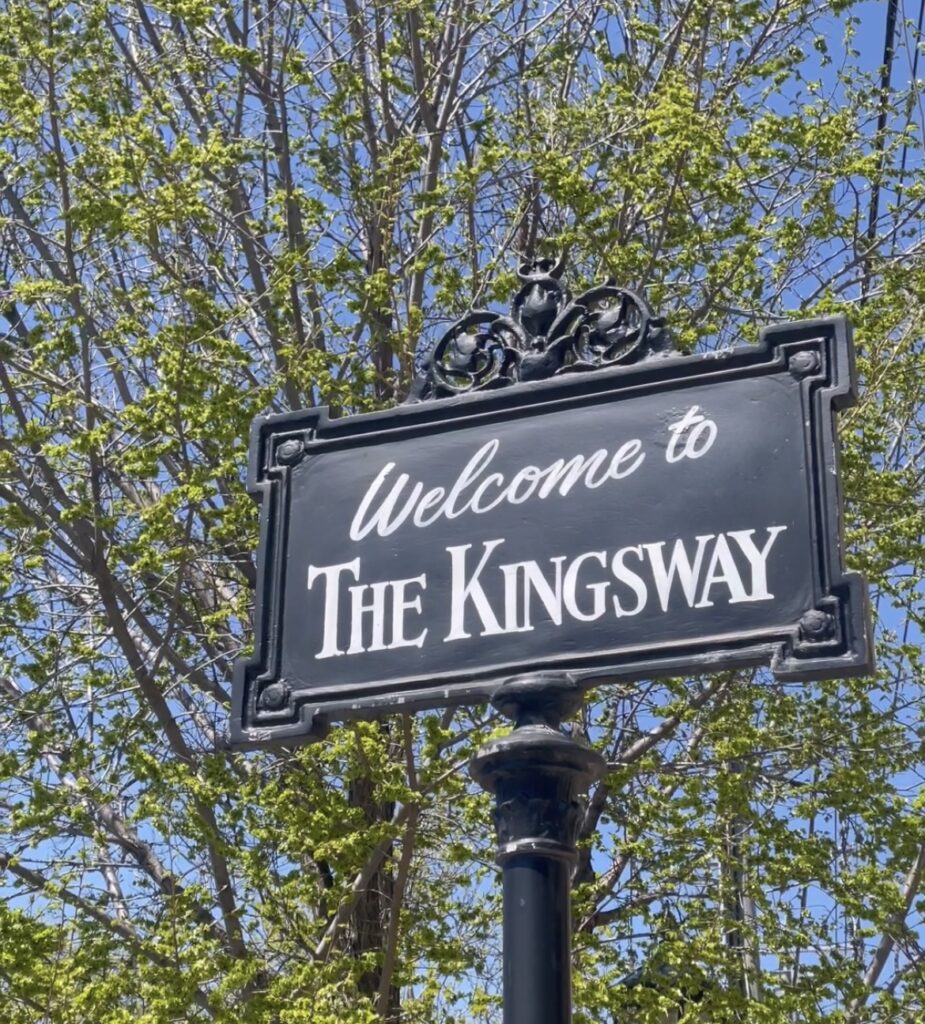 This Kingsway home is as traditional as they come with half-timber framing with stucco in between and front-facing gables with wooden paned-glass windows. After some wood repairs and a complete re-paint, this home still has the classic tudor-style elements but with a more modern feel to them.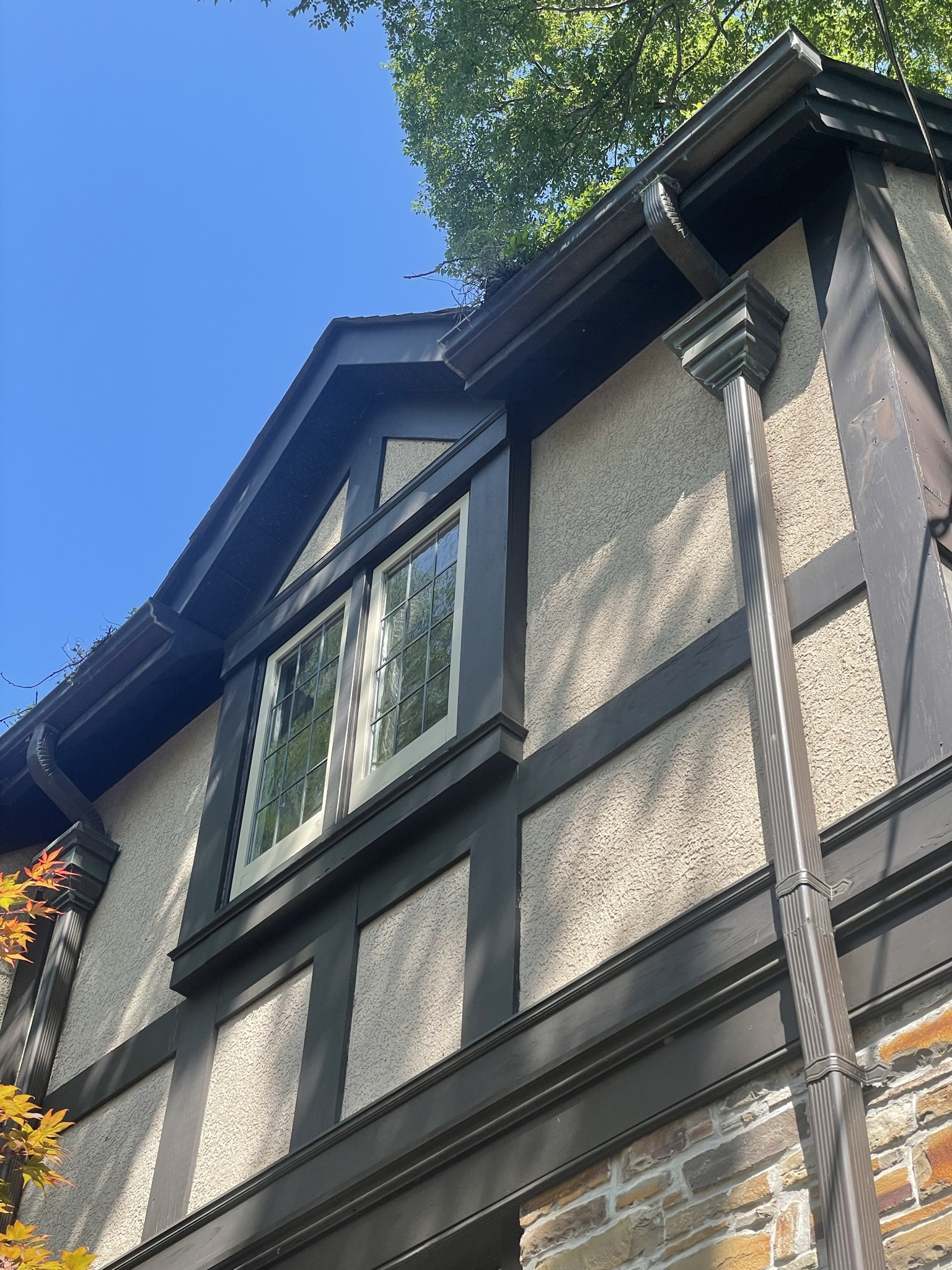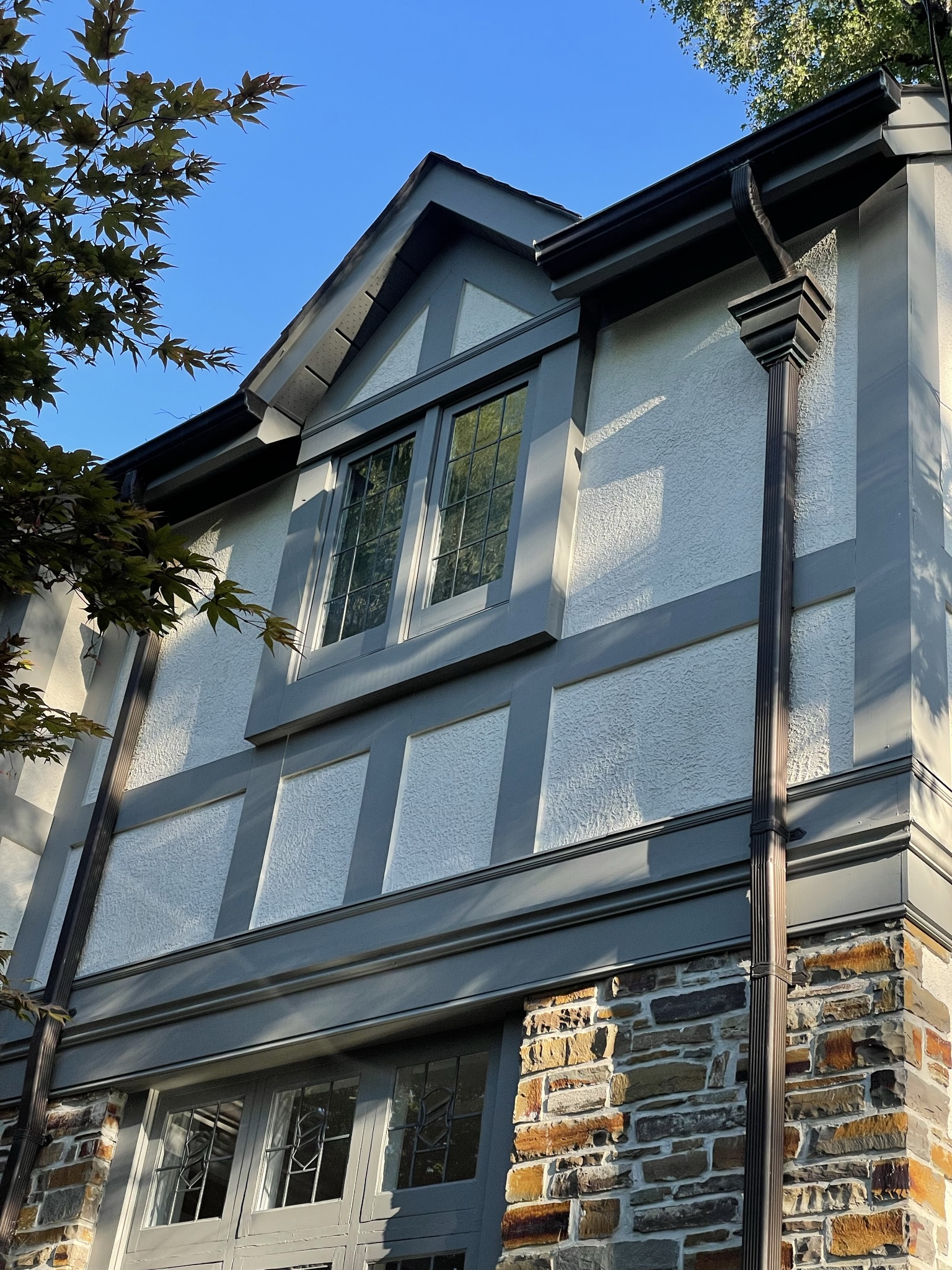 When changing colours on a tudor-style home, it is important to maintain a flow with the unpainted surfaces on the home. The stonework that wraps around the bottom of this home and the copper eavestroughs that surround the top are an integral part of its design and had to be accounted for when choosing which colour scheme would help modernize this traditional home.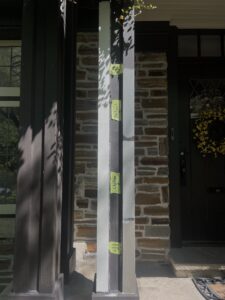 Edgecomb Gray and Chelsea Gray, both very warm tone grays, were the perfect combination to add a monochromatic vibe to the tudor boards and stucco.
Changing the windows from two-toned to one-tone allows for them to feel more like full window units, grander, as opposed to numerous, small windowpanes. Chelsea Gray on the window units allowed from the stonework and grout to not look out of place but also for the older window units to look refreshed and not out of date.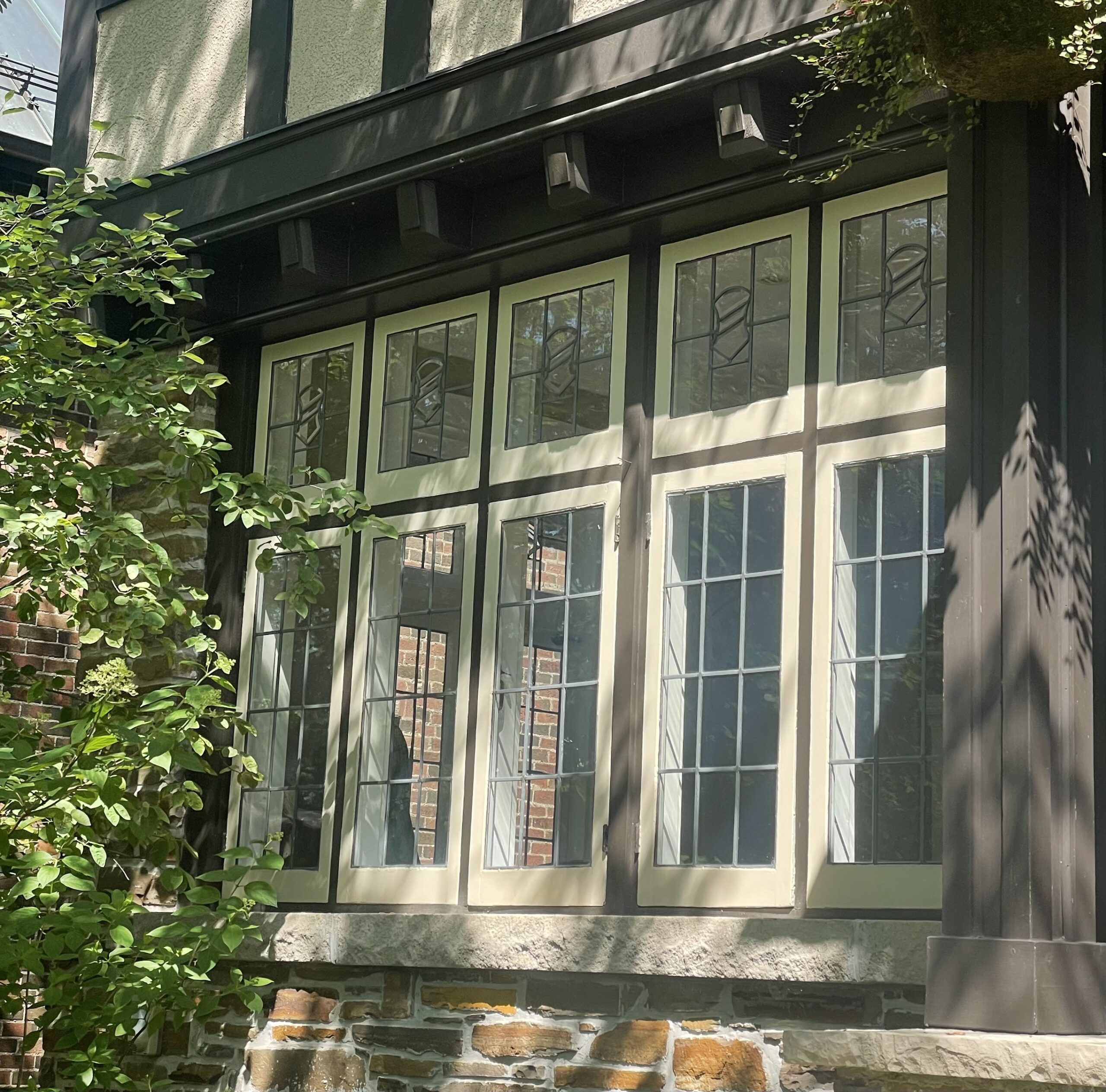 Ready to update the exterior of your home?