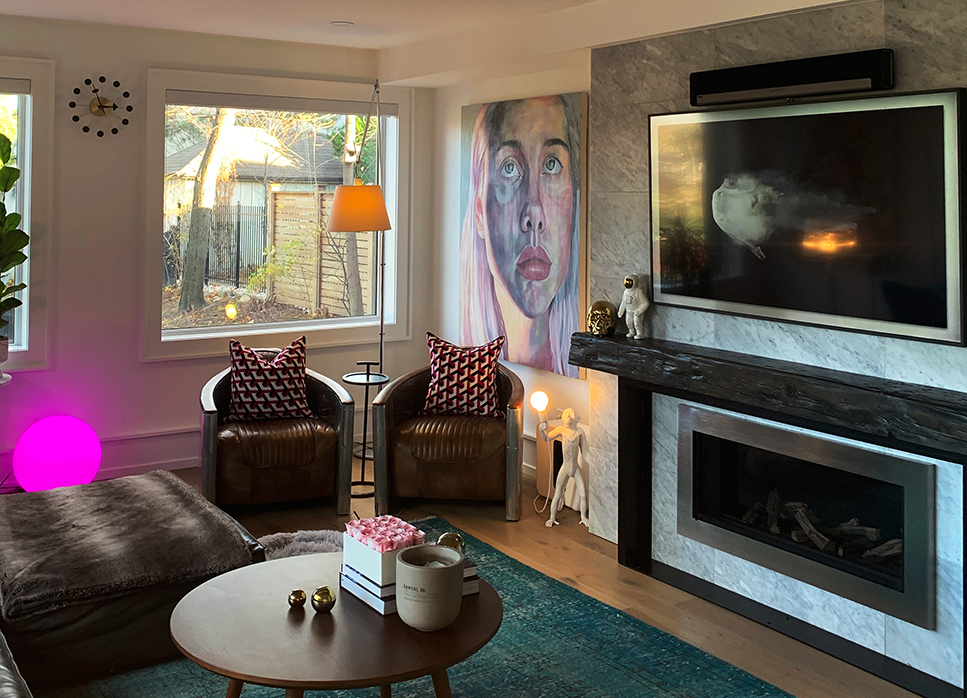 The best of both worlds; a minimalist exterior with a contemporary interior
---
This exterior combination of black and stone will never go out of style. It's minimalist yet still shows personality. The stonework, center staircase and surrounding greenery are accentuated by the black accents. Sherwin Williams' Tricorn Black is the perfect dark hue to add to your pallet, whether it's for an accent wall inside your home or your home's exterior. Get some colour ideas for next year in our blog post Welcome to Exterior Season!
---
---
Stop thinking of wallpaper as an outdated trend, it's back!
Your front entrance is your home's first impression. This wallpapered entry invites you into this colourful home. And when designing this pivotal point in your house, don't forget about the fifth wall! Adding excitement to your ceiling is an overlooked, but easy task.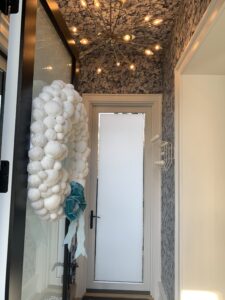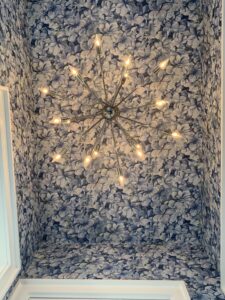 ---
---
Colourful & Contemporary
Plan on showing your personality through your décor? A simple white wall is the perfect backdrop. Benjamin Moore's Chantilly Lace allows Justine Fernie's custom artwork and her colourful furniture to be the center pieces of this home.
---
---
A dining room with an accent wall brings a mix of drama. Adding this Tricorn Black accent wall offers more depth to the room while still allowing the vibrant colours to enhance the design.
---
---
Trying to avoid a boring staircase? Combining different wall types and textures allows you to show personality in any and all areas of your home!
---
---
Wanting to add colour to your home? Contact Justine on Instagram @justinefernie_paintings for a custom piece!
---