Kitchen Facelift on a Dime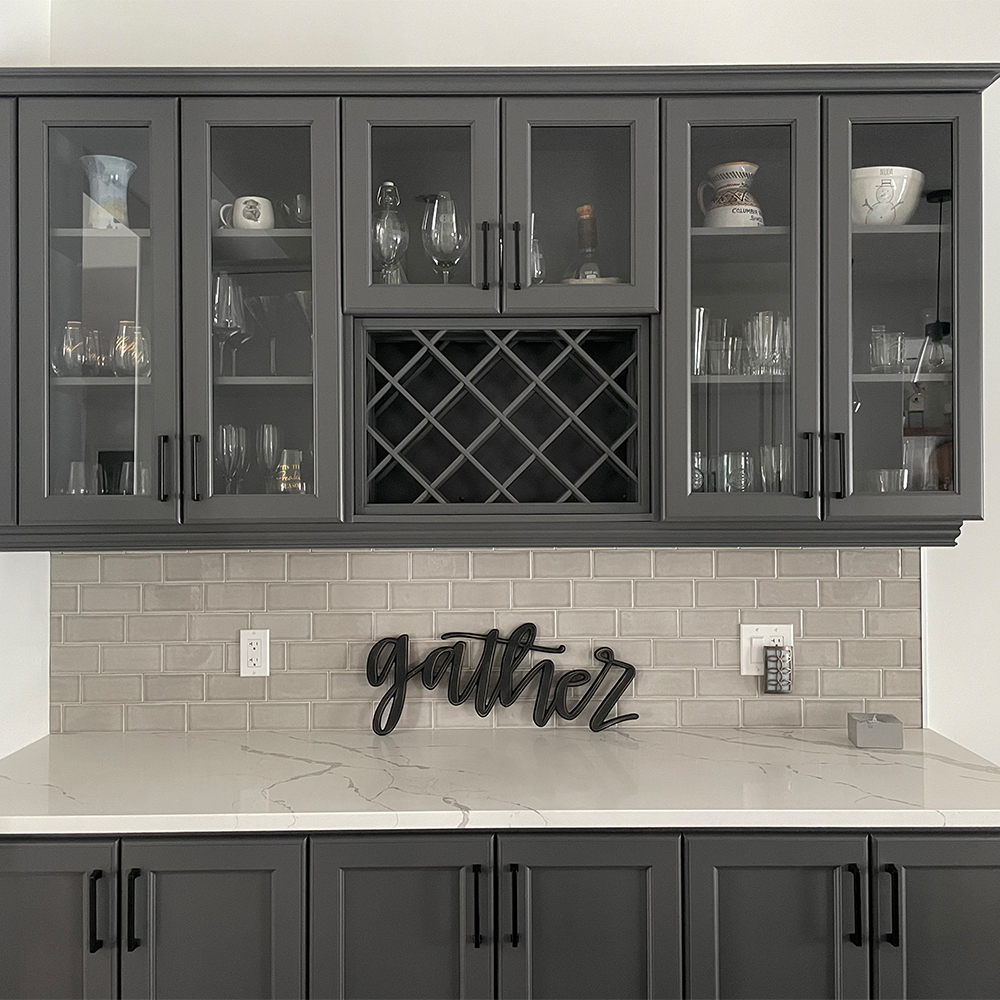 Why painting your kitchen cabinetry will be the best decision you make in 2022…
The kitchen is the heart of the home, and one of the areas homeowners want to renovate the most. But it is also a messy, time-consuming process most do not want to partake in. Something so simple as changing the colour of your cabinets gives you the excitement of a new kitchen without having to lose your kitchen for 6-8 weeks (the estimated timeline of a kitchen remodel). The concept of a new kitchen without having to pay the real price of a remodel is one of the best ways to increase the return on investment of your home. Our kitchen painting process allows you to choose any colour, and even update your cabinet hardware to add to the transformation.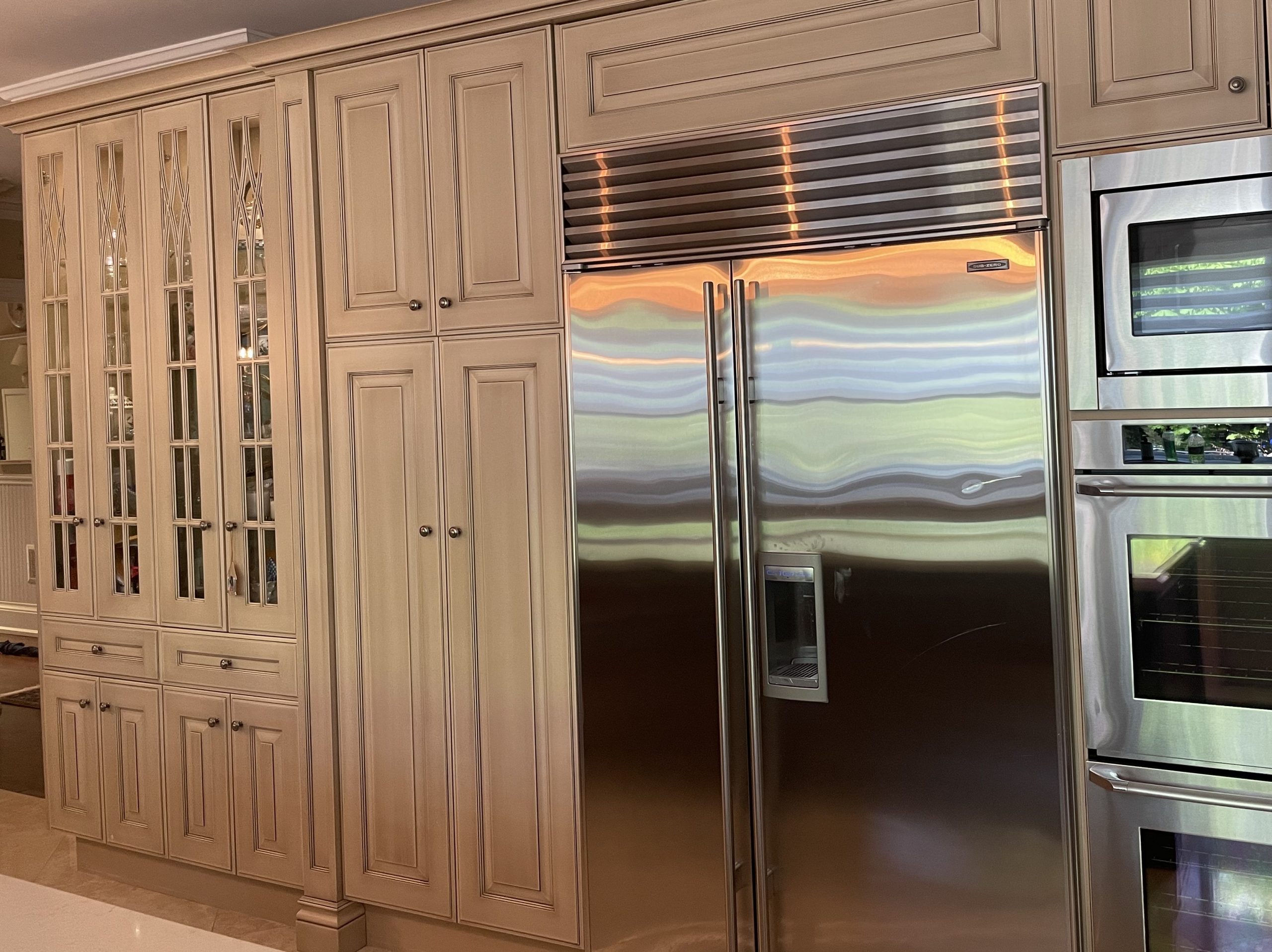 This change from an antiqued to bright white kitchen with the help of new hardware modernizes the space without needing to rework the rest of the room. A few stain touch-ups on the island allows for the warmth of the wood to maintain the flow of the kitchen with the rest of interior.
---
There's not much that can brighten up your home quite like an all white kitchen.
---
Two-tone kitchens are a great way to make the room feel more spacious, as well as improve the aesthetic appeal of the space.
---
Painting cabinetry can transform any space, not just your kitchen. This previously outdated mudroom now looks brand new.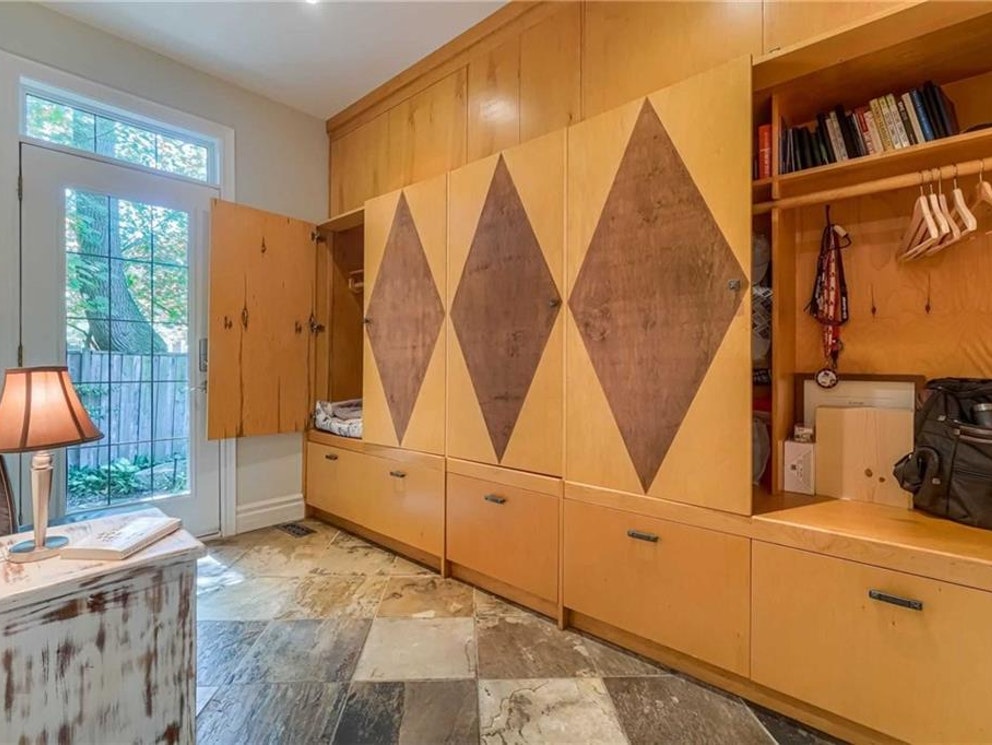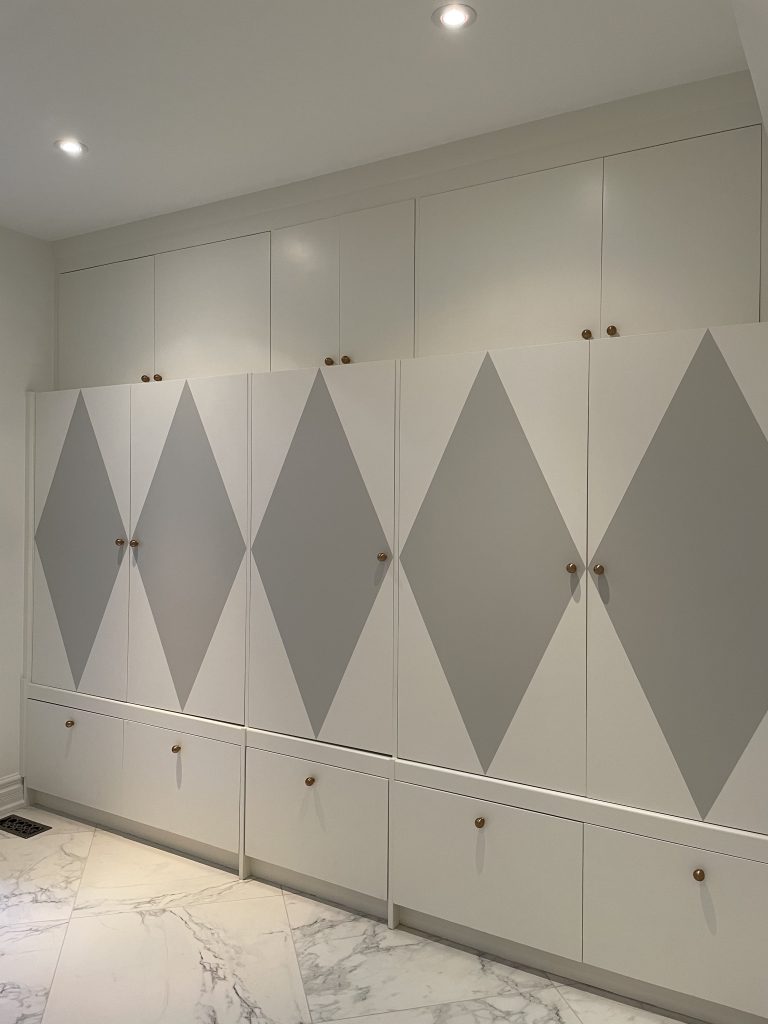 ---
The chore might not be glamurous, but that doesn't mean the room can't get a facelift.
---