Spring Feature | The Kingsway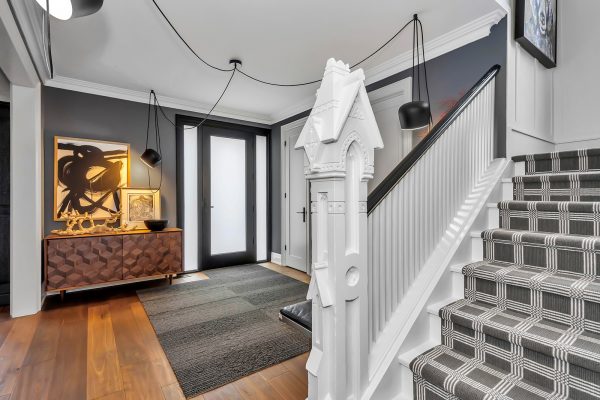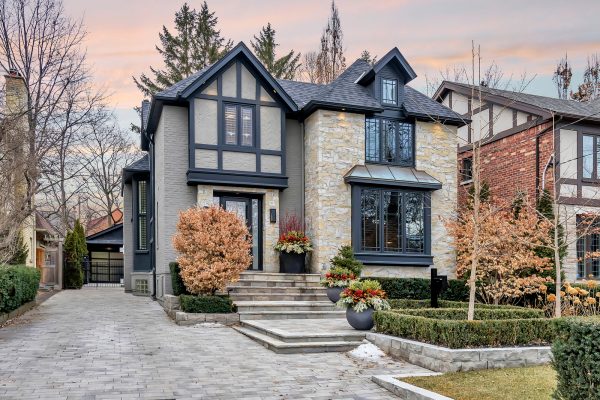 Location: The Kingsway, Etobicoke, ON
Description: Complete Renovation with Interior & Exterior Painting, Wallpapering
With spring finally here, we thought what better way to showcase our featured project than this eclectically inspired, charming home situated in The Kingsway area of Etobicoke, Ontario.
The bright & sparingly colourful contemporary design, artistically crafted custom millwork and warm and welcoming wood plank flooring is well timed to the celebratory arrival of spring this year.
Theiner Painting meticulously performed all the interior and exterior painting throughout this home as well as the distinctively appointed wallpapering.  Special attention and details were not spared.  Case in point, on a large canvas in one of the bedrooms hangs a deserving Old French Poem from Charles of Orleans celebrating the end of old man winter and arrival of the warmth of spring.  We leave you with the following translation as you ponder through our image gallery.
---
"Winter Coat has been Removed"

The season removed his coat
Of wind, cold and rain,
And put on embroidery,
Gleaming sunshine, bright and beautiful.

There is neither animal nor bird
That doesn't tell in its own tongue,
The season removed his coat.

Rivers, fountains and brooks
Wear, as handsome garments,
Silver drops of goldsmith's work,
Everyone puts on new clothing,
The season removed his coat.

"Le Temps a Laissé son Manteau"

Le temps a laissé son manteau.
De vent, de froidure et de pluie,
Et s'est vêtu de broderie,
De soleil luisant, clair et beau.

Il n'y a bête, ni oiseau
Qu'en son jargon ne chante ou crie,
Le temps a laissé son manteau.

Rivière, fontaine et ruisseau
Portent en livrée jolie,
Gouttes d'argent d'orfèvrerie,
Chacun s'habille de nouveau,
Le temps a laissé son manteau.

by Charles d'Orleans