Home Is Where the Heart Is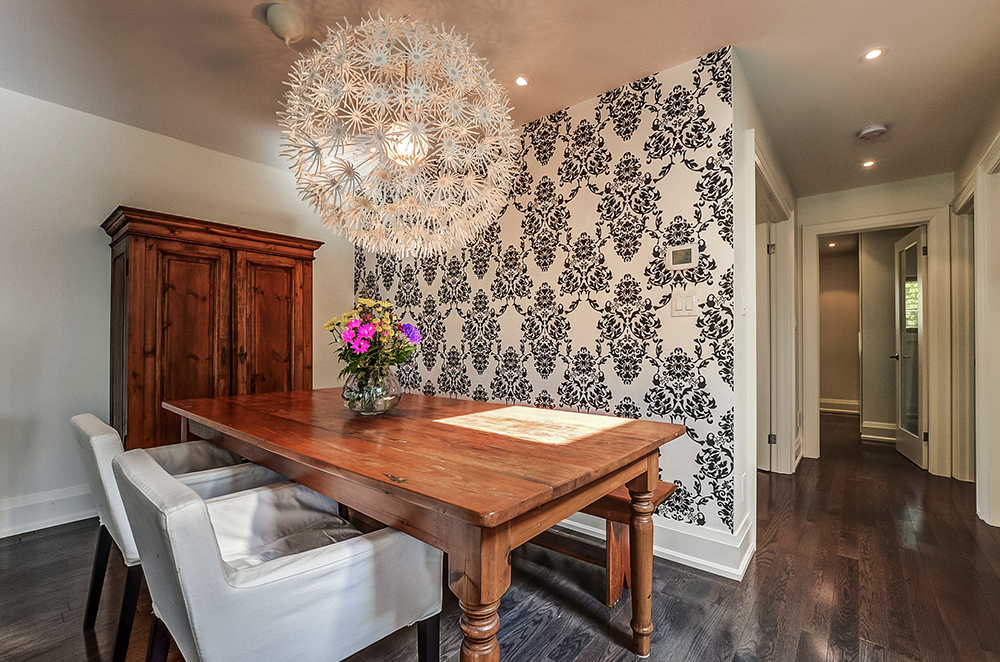 You love going home. It's your retreat from a busy day, where you can relax and settle into comfort. So much about a home is its atmosphere, how it creates peace of mind and a sense of well-being. And much of this is influenced by the paint colours and finishes on your walls, which can have a huge impact on the way your home looks and feels.
Breathe new life into your home
Painting and wall covering trends change with the times. If you feel your home has a 'dated look', consider giving it a refresh, not only to lift the spirits, but also to increase its market value. With the vast array of colours and painting techniques available today, you can change the personality of your home without replacing any furniture or wall decor.
Ideally, your interior paint colours will not overwhelm your rooms and hallways. They will harmonize with your existing furnishings, give each area of your home its own character, and at the same time tie in all the rooms and hallways to one organic look.
Paint finishes are equally important, from flat to high gloss, and everything in between – matte, eggshell, satin, semi-gloss, metallic, and more. Each has its own practical and decorative job to do. What works in one area of your home may not work in another. So much has to do with your lighting and furnishings, not to mention what that area is intended to be used for. A finish that's perfect for where you entertain guests may not be practical in the children's play area and bedrooms.
Bring us in to help
Choosing the right paint and finishes for your walls can be a confusing exercise, unless you know the how and the why of successful colour and texture combinations. Researching this on your own can be time-consuming and frustrating. Why not work with a specialist instead?
That's where Theiner Painting comes in. Our savvy painting consultant, will meet with you to talk about your design goals, show you samples of today's on-trend ideas to help you decide which choices work best for which areas of your home and can provide any colour and finish your heart is set on.
Then we'll get to work. We're delighted to paint a single room or your entire house. And we'll consult with you through the entire process. We pride ourselves in completing our work on time and within budget.
To schedule a free estimate, contact us