Have You Thought About Painting Your Ceiling, Lately?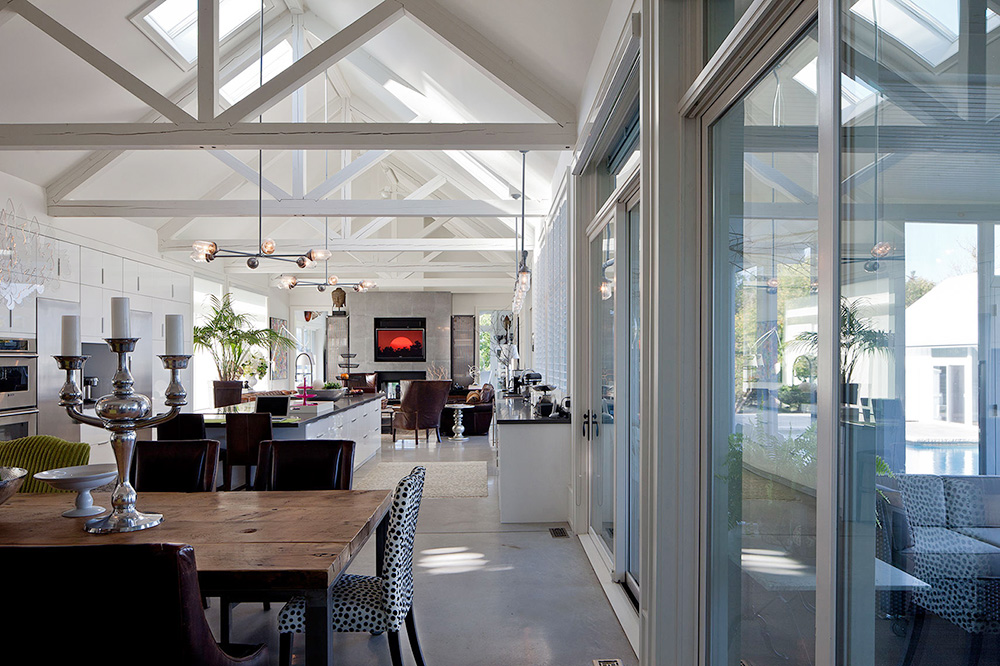 If you're like most people, you probably have one of two thoughts about painting your ceiling. Either:
"If I paint it white, it'll open up the room."
or
"I'll just paint it to match the trim and hopefully no one will really notice it."
But the truth is that a coloured ceiling – even a dark one – can draw the eye upward, making the room actually seem bigger (in the picture above, for example, the dark ceiling actually gives the illusion of extra height). The right colour on a ceiling can also make a big difference in the way light behaves in a space, which can add warmth to an otherwise stark aesthetic, or brightness to what might otherwise be a dark room.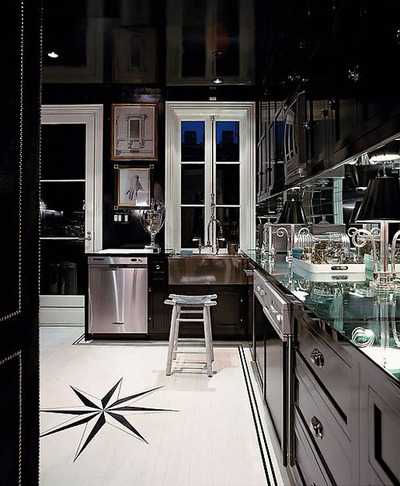 (And keep in mind: We talk about the ideas of 'opening up a room' or 'making the room seem bigger' as though that's what we all want, 100% of the time. In fact, there are plenty of situations in which you might like to to make the room seem a little cozier or a little less cavernous – and a painted ceiling could be the best way to achieve that.)
Our tips for doing a painted ceiling right
Ceilings usually look best when you use a matte finish in your paint. (That said, these super-shiny ceilings look kind of cool.)
The right molding is important. While the striped ceiling above looks fine without molding, the dark black ceiling in the first picture wouldn't achieve the elegant effect – and might even look quite boxy – without the molding
Play by the same rules you would use for any other accent wall: If you go for a really dramatic ceiling colour, keep the other design elements simple – and don't forget to tie in the ceiling colour to the rest of the room with the right accents
Using the right lighting is key: Because all the light (natural and otherwise) in the room will bounce off the ceiling, it's important to get the lighting right, whether that means changing out the ceiling fixture or experimenting with lamps
Give some thought to when you'll be using the room. The light blue ceiling in the cottage picture above looks fresh and terrific in natural light; it may not be quite so cozy for a late-night dinner party
PROTIP: Unfortunately, 'popcorn' or stippled ceilings (the kind with textured stucco) generally don't look all that great when they're painted, so if you want a coloured ceiling, you'll want to remove the stippling first.