What You Should Really Know About Unfinished Cabinetry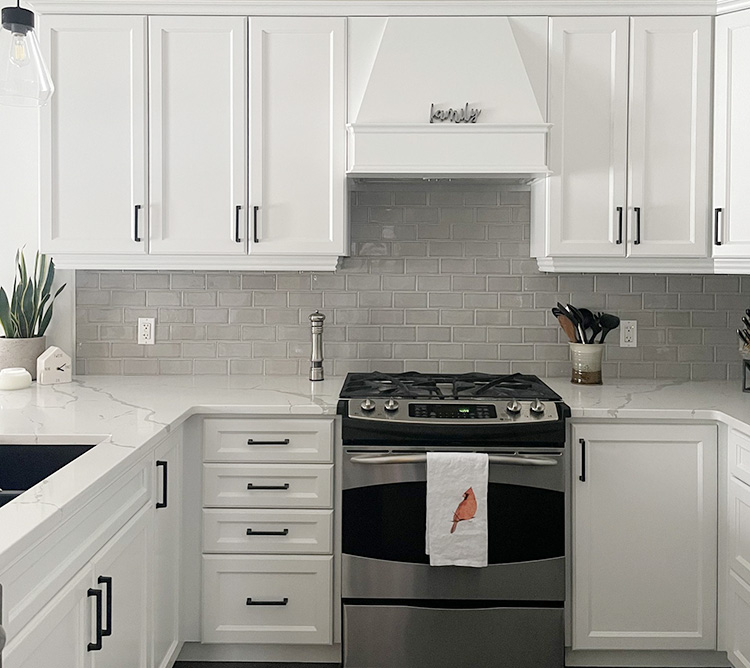 When you're remodeling, unfinished cabinetry can seem like a great idea: You'll end up with a more 'custom' look than you might have otherwise (or have otherwise been able to afford), you can see the cabinets in situ before choosing a final colour or finish, and you may be able to get them done faster than waiting for a contractor to paint them in a shop and then install them in your house.
But cabinets are tricky, and in today's homes – where dining rooms have been combined with kitchens to provide more working and storage space – there can be an awful lot of them. Choosing to paint and finish them yourself can doom you to weeks (months!) of weekend work, and the result may not be what you hoped for.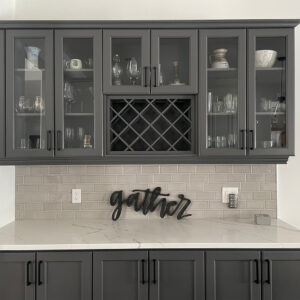 Here's what we tell our clients when they ask us about finishing their own cabinetry:
There's more to it than just slapping a coat of paint or stain on your cabinets. Here are some of the steps required in finishing your own cabinetry:
Remove all the hardware (including hinges, handles, drawer glides and any fancy inserts) if it's already been installed

Purchasing or renting the right equipment is key: It's difficult to get a really smooth, consistent finish on cabinetry without using a spray painter and being able to do it on a flat surface
Prep work: If your cabinetry is plain wood, you'll need to sand all the surfaces, vacuum very carefully to remove all the dust, prime all surfaces (this is especially important in kitchens and bathrooms where cupboards are exposed to water and damp), sand and vacuum again – all before applying the first coat of paint
Reinstall all the hardware
Touch-up and finishing work (because we all manage to chip something or shred a screw hole when we're removing and reattaching hardware)
One additional challenge, of course, is finding a place to work: Where will you lay out all your cabinets and drawer fronts while you're doing your priming and painting? Your garage may be too dusty (you'll end up with dirt specks in your paint); your family may not appreciate having the entire main floor taken over by cupboard doors lying on dropsheets; and the weather may not permit you to work outside.
Staining cabinets
If your wood has a nice grain, staining can be a good option, especially in the bathroom. It's more forgiving than paint, the finish can vary without it looking 'wrong', and it may require less priming. However, staining cabinets will still require sanding, priming and finding a place to work.
The bottom line
In our experience, unless you're a true handyman type who loves spending evenings and weekends working on their home, and doesn't mind taking their time over fiddly details, having your cabinetry professionally painted is almost always the better option. It generally won't cost you that much more, you'll save a lot of time, and you'll almost always get a better finish than what you can achieve on your own.
(There's a great piece on the trials and tribulations of painting your own cabinets at Addicted2Decorating, here. I encourage you to check it out if you're thinking of painting your own cabinets.)