What Paint Finish Should I Use For Interiors?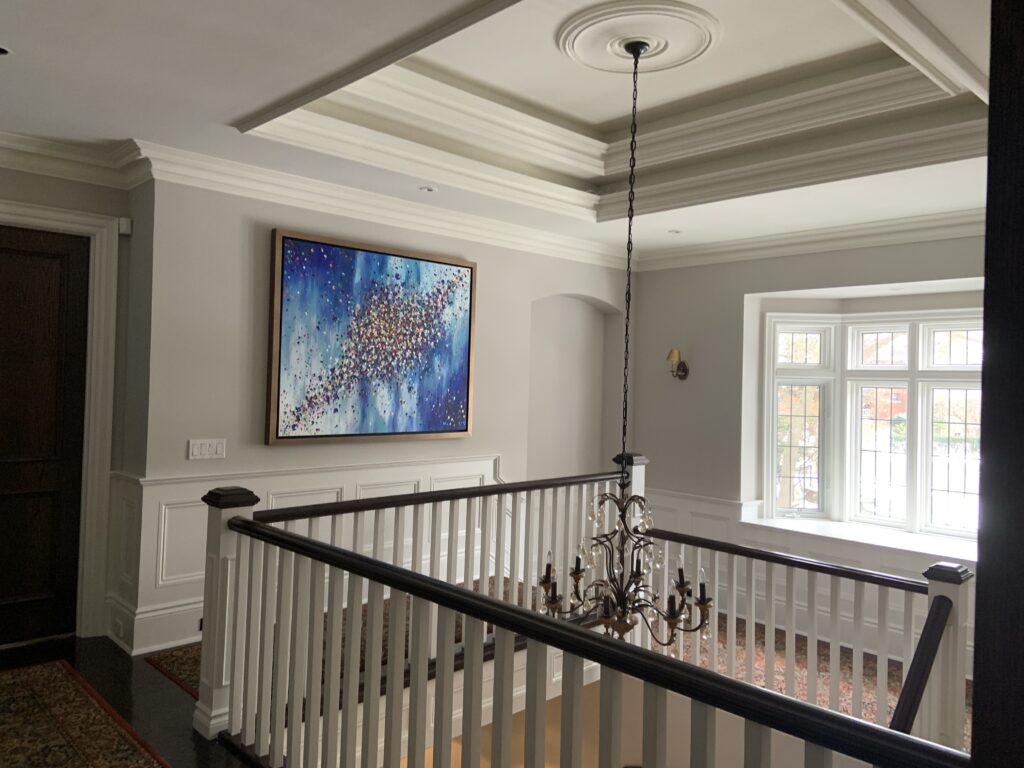 Flat, eggshell, satin, gloss: Which one is right for your walls?
When it comes to interior painting, choosing the right colours is only part of the process. The paint finish – whether it is matte, glossy, or something in between – can make a big difference in how your room will ultimately look. Here's a guide to your choices.
FLAT: Also known as 'matte' paint (or what your Dad calls "just the normal wall paint"), flat-finish paint is non-reflective and in fact soaks up light. It's a good choice for bedrooms and living rooms, and it's particularly good for large or uneven walls because it minimizes any imperfections. The drawback is that it can be tough to clean – removing fingerprints and scuffs can mean taking some of the paint with it. But it's got lots of pigment and good coverage, so it's the most popular basic finish.
EGGSHELL: An eggshell paint finish has just a little lustre – much like an egg. It's more durable and washable than a flat finish, while still providing good coverage for areas that are less prone to scuffs. Tip: Double-check the finish before you paint – different brands of 'eggshell' have different levels of sheen.
SATIN: More lustrous than eggshell, but not shiny like gloss, satin finishes are often described as 'velvety'. They tend to be recommended for kids' rooms, kitchens and bathrooms, which get a lot of traffic and need to be durable and washable.
SEMI-GLOSS: Shiny, scrubbable and highly durable, semi-glosses are most often used on trim, doors and doorframes. Some people prefer semi-gloss in kitchens and bathrooms because of its washability, but most people find that large stretches of semi-gloss are too shiny – it can make your walls look like they have a plastic coating. Semi-gloss tends to highlight uneven surfaces and poor drywall taping, so it's important to ensure surfaces are properly prepped before painting.
HIGH-GLOSS: With a highly reflective finish and an almost 'plastic' quality, high-gloss paints aren't often used for residential interiors. However, used sparingly – such as on a powder-room ceiling, mixed with a dramatic or metallic colour – high-gloss can add a bit of drama. As with semi-gloss, it's important to prep surfaces carefully before painting, as high gloss paint will magnify any imperfections.