Creative Commercial Exteriors – Using Paint!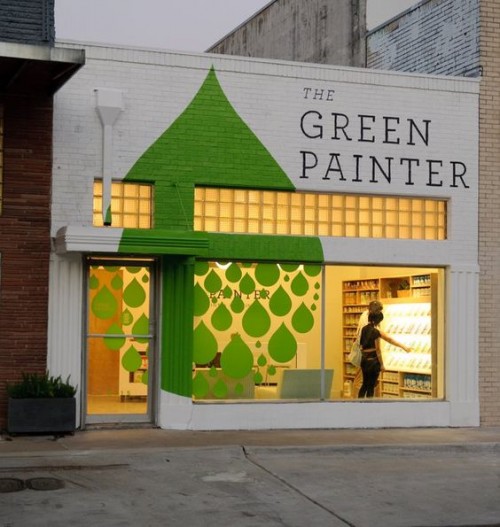 Turn a boring building into an eye-catching marketing statement
Last month, we talked about how a creatively-painted shop exterior can help get customers in the door, especially when you've got a limited marketing budget.
But creative paint jobs aren't just for retail shops, or cute little boutiques that need to stand out on a crowded street.
Using colour blocking, unusual colours, or simply thinking big can transform an average commercial building exterior into one that gets noticed, 'pinned', and recognized – and even if you're not looking for retail foot traffic, that kind of attention almost always translates into the brand equity that drives business in the long run.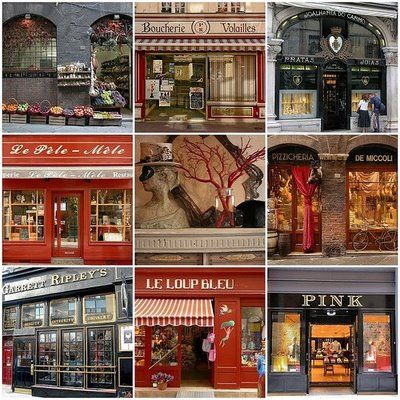 When your exterior architecture isn't particularly noteworthy, paint can give it the visual interest that holds the attention of passersby.
A great paint job can give you credibility that your store or business might not otherwise have.
The owners of this shop had a lot of exterior square footage, but they didn't have a lot of money. The answer? A creative paint job that  helps them stand out and communicate their message perfectly.
Here's what some would consider a pretty average, not particularly unique office building. In all gray concrete, it looks the same as hundreds of buildings you've seen – and not really noticed – before.  Paint the window shades in rainbow colours, however, and suddenly it's architecturally interesting, more welcoming and friendly, somehow.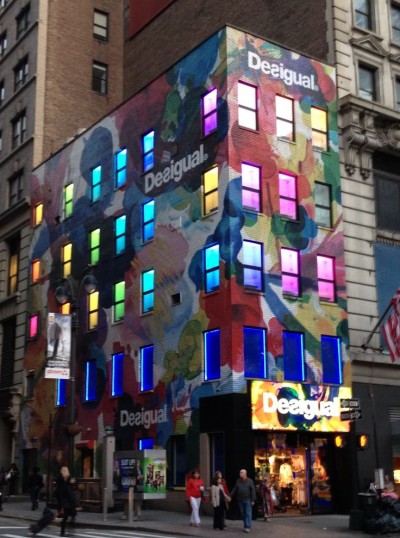 Feeling inspired yet?