Paint Your House. Sell it Faster.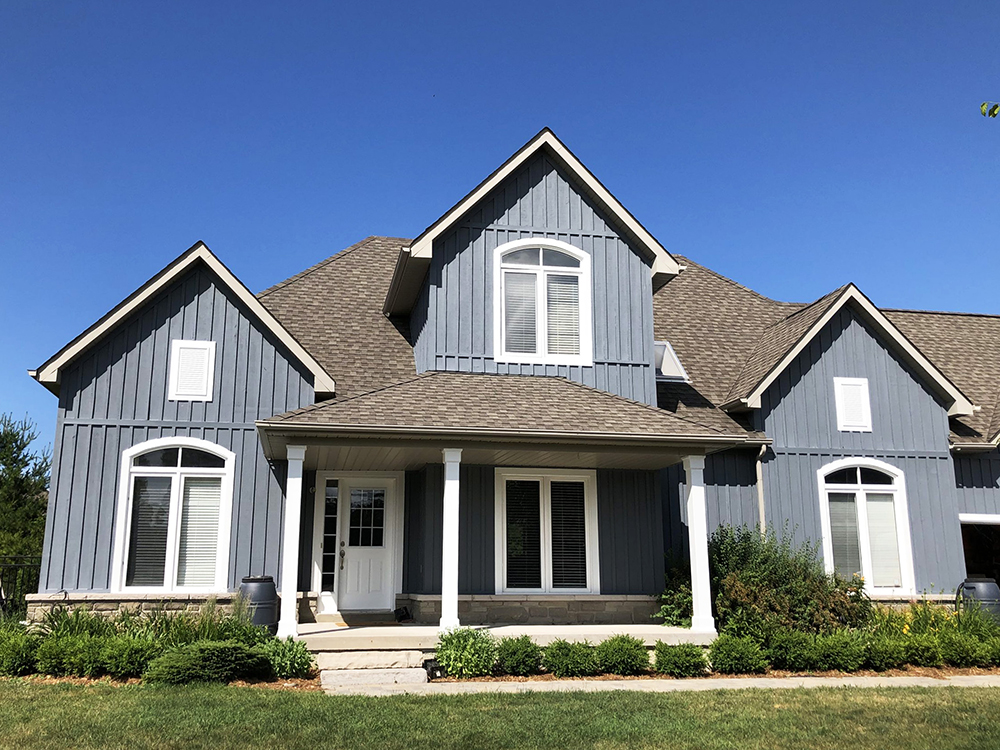 Perhaps the best advice when selling your home is to stop thinking of it as "home sweet home." Your decision to sell suddenly makes your house a product out on the market. Of course you want to get the most value for your property, so consider the following tips:
Tip #1: Painting is one of the most cost-effective ways to increase your property's value. Your home's buyer appeal can be enhanced a number of ways with a fresh coat of paint.
Ensure all entryways look fresh and welcoming – paint doors, trim, and hallways. Prospective owners are looking for signs of neglect or overdue maintenance as reasons to reject a potential property.
Paint the ceilings – people always look at the ceilings for signs of leaks. Fresh paint will cover grease stains, ceiling cracks, and residues from smoking.
Paint outdated kitchen cabinets – make them a selling feature using neutral colours and new hardware.
Paint over loud colours – your teenager's black room or that 60's green is not attractive. Choose light tones that will work with anyone else's taste in furnishings.
Paint all the little things – rails, sills, window frames, trim, shutters and fences will look new after the facelift.
Repair and paint the baseboards – fixing dents and dings then painting the baseboards enhances the overall look of a room.
Tip #2: Hire a professional painter. Unprofessional repairs or paint jobs give the impression you're hiding a problem. Experienced painters know how to properly patch holes and fix large cracks so they are no longer an issue. They also have the equipment and expertise to do all of the above to finish the "paint list" quickly.
Tip #3: Make your home move in ready. People want to just unpack and settle in with no repair issues. If buyers feel they need to paint before they can do so, they offer a lower bid.
Tip #4: Advertise that your home has been professionally painted, it's a selling feature people seriously consider when house shopping.
Remember, it's the homes that are in top condition that sell the fastest at the asking price or more. A professional painter may be all it takes to make that happen.